How it started. How it's going.
Maybe Texas leaders &
@ERCOT_ISO
should learn that for power grids, "sharing is caring".
#texaspoweroutage
2) Most of the electric failure in Texas is due to thermal power outages.

3) Texas has a massive 21 GW deficit right now. Most isn't from wind. Wind is down 2.6 GW from normal. But that is still small part of total deficit.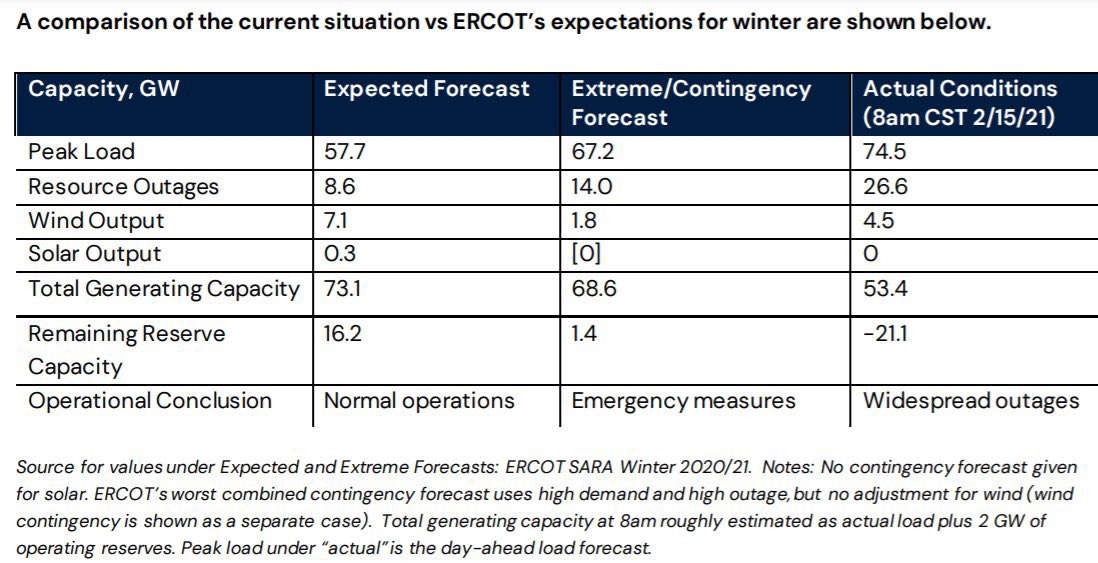 4) As for the smaller 2.6 GW deficit due to wind, Texas should have cold weather winterized its wind turbines too. See thread

https://twitter.com/drericding/status/1361626388550279169
5) For any Texans who need help with food, shelter, or mental health problems, please dial 2-1-1 or visit
http://211texas.org
for help.