In 2017 alone, Bill Gates produced 1,630 tonnes of CO2 just from his air travel. That's about 1,160 times (!!!) the individual emissions budget for one person that we need to reach by 2040:
https://www.aalto.fi/en/department-of-design/15-degree-lifestyles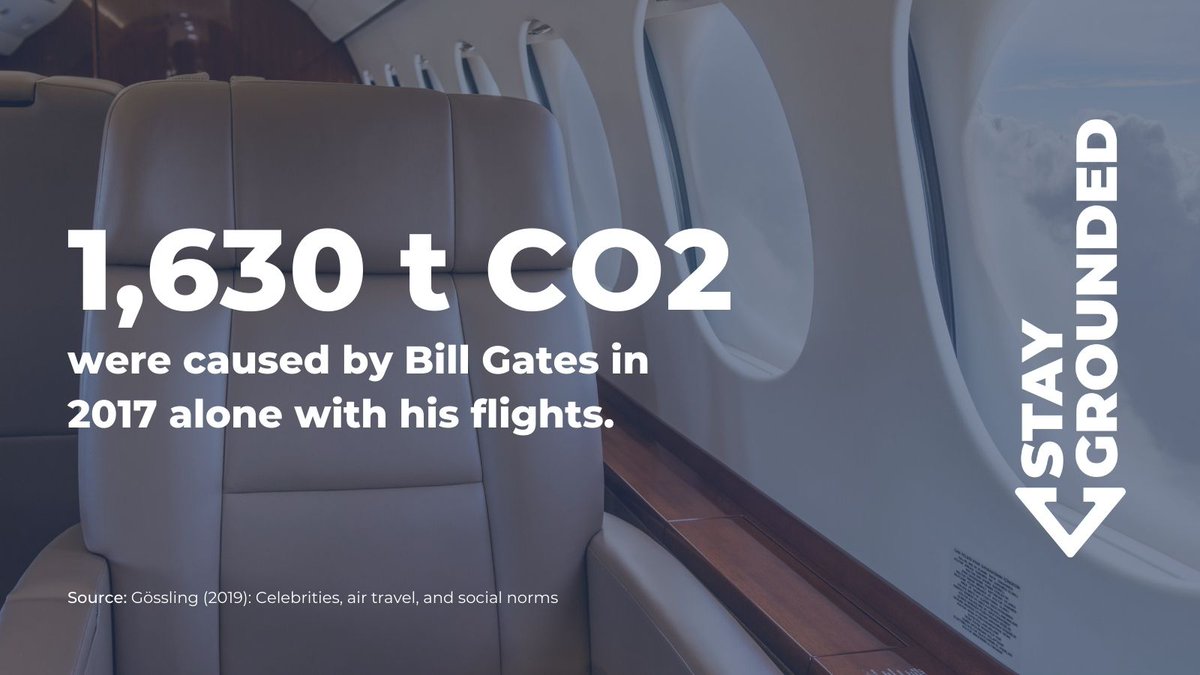 Even if it conflicts with his "guilty pleasure". Gates should not fuel the illusion that we can make air travel climate-neutral in the next few years with "green" technologies alone. He should know better. We know better.
https://stay-grounded.org/green-flying-report/
Gates' technology-centered vision may sound nice to many because it means we don't have to change the system and some habits or question power relations and address inequalities. But it leads us into a dead end. Instead, let's strive for a
#JustTransition
.
https://stay-grounded.org/just-transition/