1/ Clubhouse is being powered by a company called Agora (
$API
).
Founded in 2012, Agora aims to be the API standard for "real-time voice and video" like Stripe is for "payments" or Twilio is for "SMS".
$API
is already valued @ $9B+ but has some interesting opportunities

2/
$API
went public last year but its stock rocketed in the past few weeks in unison with milestone CH news:
• $100m funding @ ~$1B valuation (Jan 11)
• Elon Musk joining the platform (Feb 1)
Over the span, CH grew from under 1m users to >6m.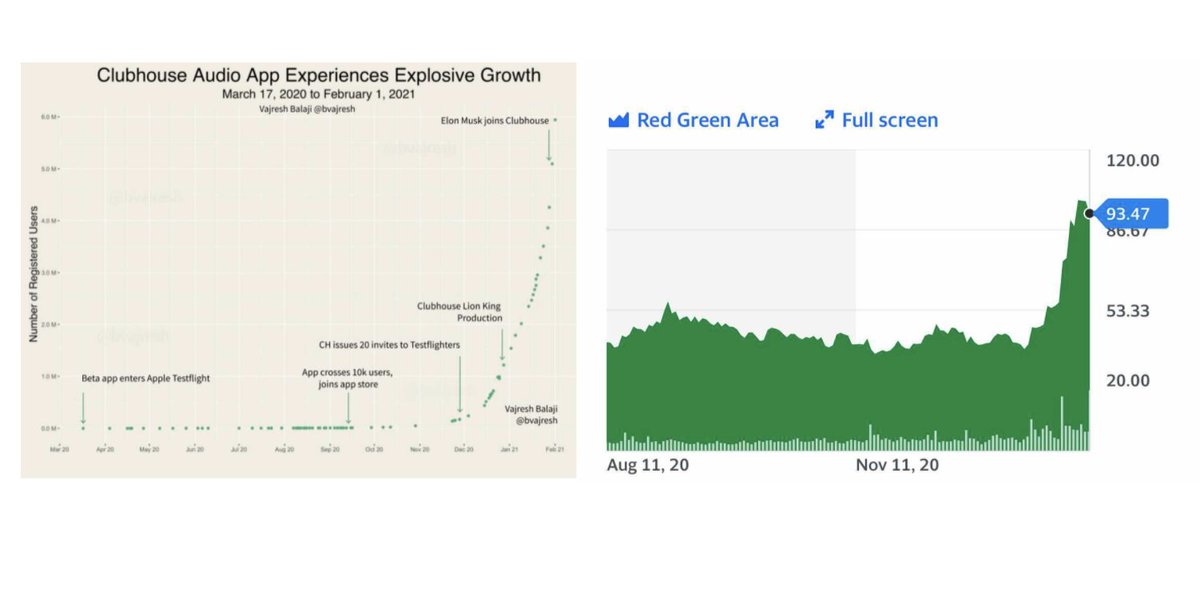 4/
$API
charges on a usage basis ($.99/1000 mins), which means more live minutes on CH --> higher revenue.
The company's estimated 2020 revenue is $120-130m.
At 50m monthly active users (MAU) x 45m/week, CH itself could be worth $120m/year to
$API
.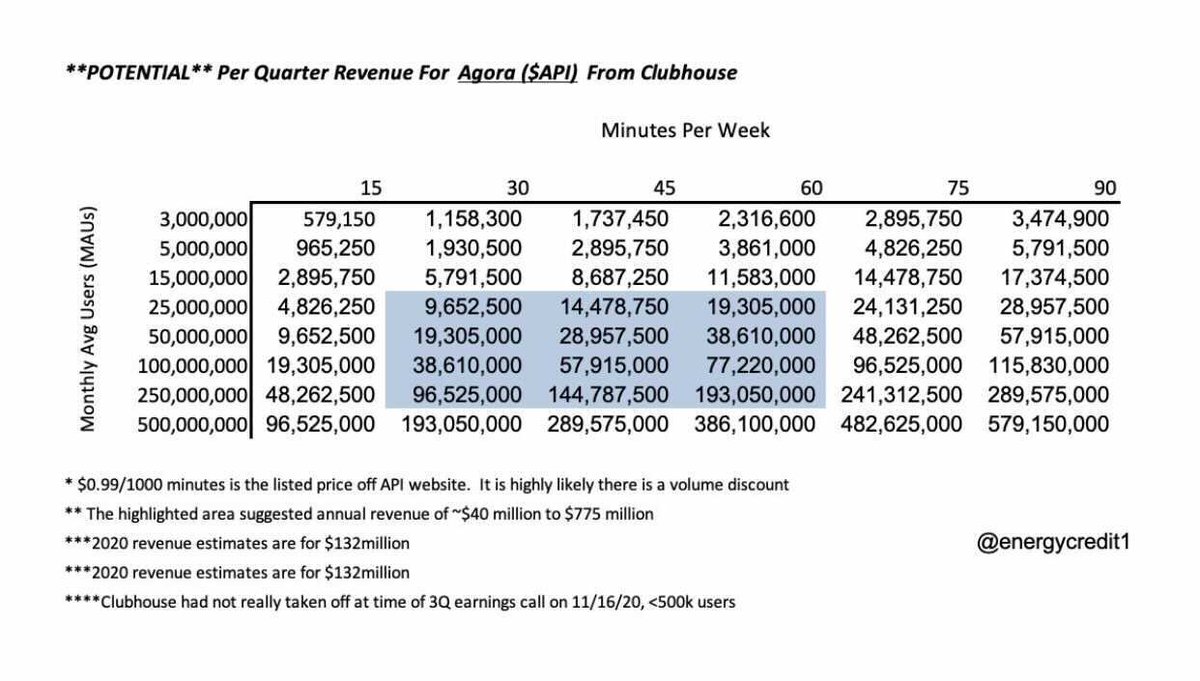 5/ Its not just CH, though.
$API
also powers Yalla -- the "Clubhouse of the Middle East". The Chinese-owned app is showing impressive growth numbers:
• MAUs at ~14m, 5x YoY
• 5m paying users (for "chat services"), 10x YoY
• ~$100m in revenue (and a market cap of $4.6B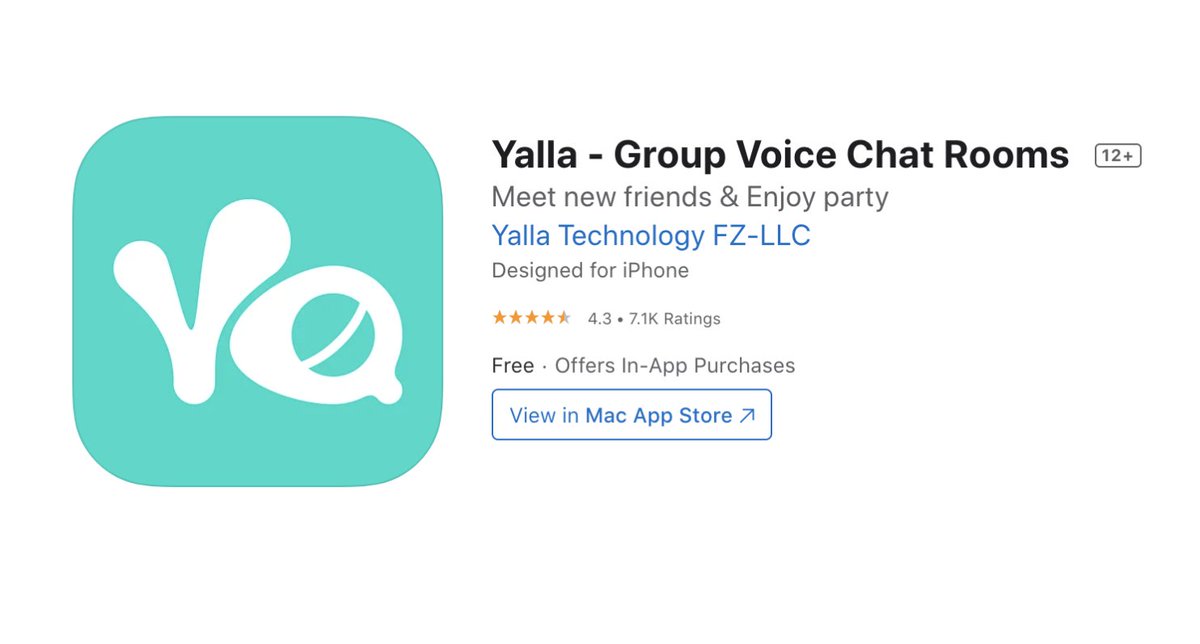 6/
$API
also offers real-time video and its utilized in a number of verticals: (Company)
• Friends & family ("Bunch")
• Therapists ("Talkspace")
• Dating ("MeetMe")
• Education ("Hallo")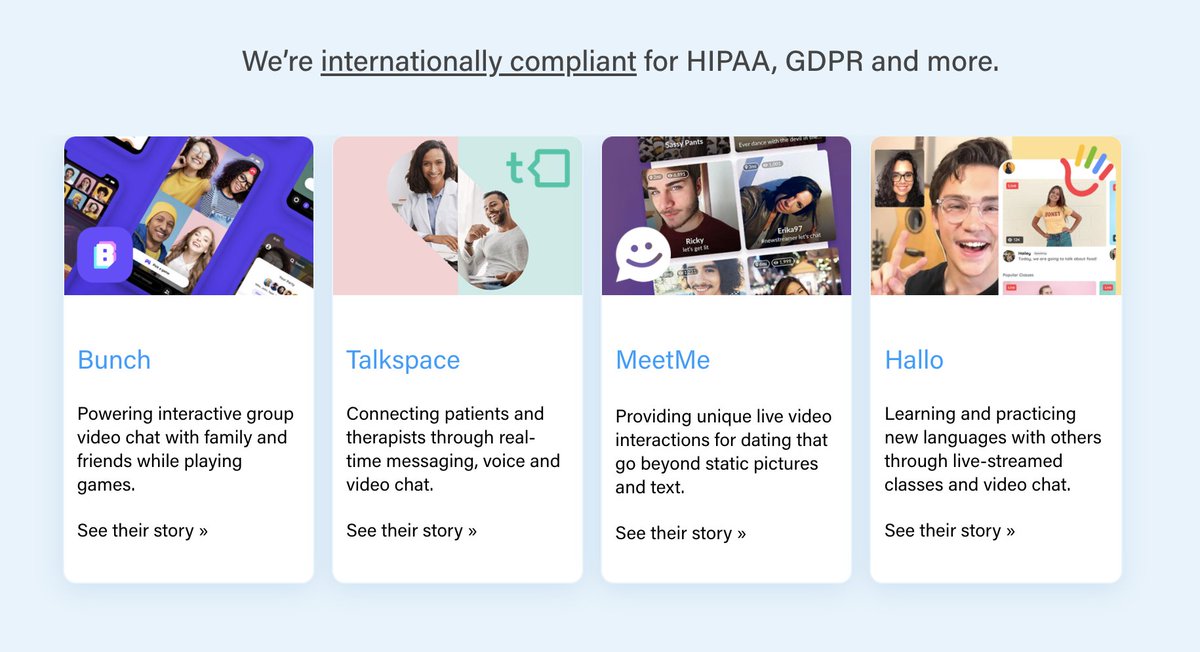 7/ Further, there are some pretty big Chinese companies using
$API
:
• New Oriental Education
$EDU
: a $32B edtech
• BiliBili
$BILI
: a $52B video sharing app
• Momo
$MOMO
: a $3B social and instant messaging
8/ The strong China connection is from the founder and CEO's past experience.
Bin "Tony" Zhao was:
• CTO at YY, a Chinese livestreaming platform
• Engineer at Cisco's Webex (where -- as
@packyM
points out -- he crossed paths with Zoom's Eric Yuan)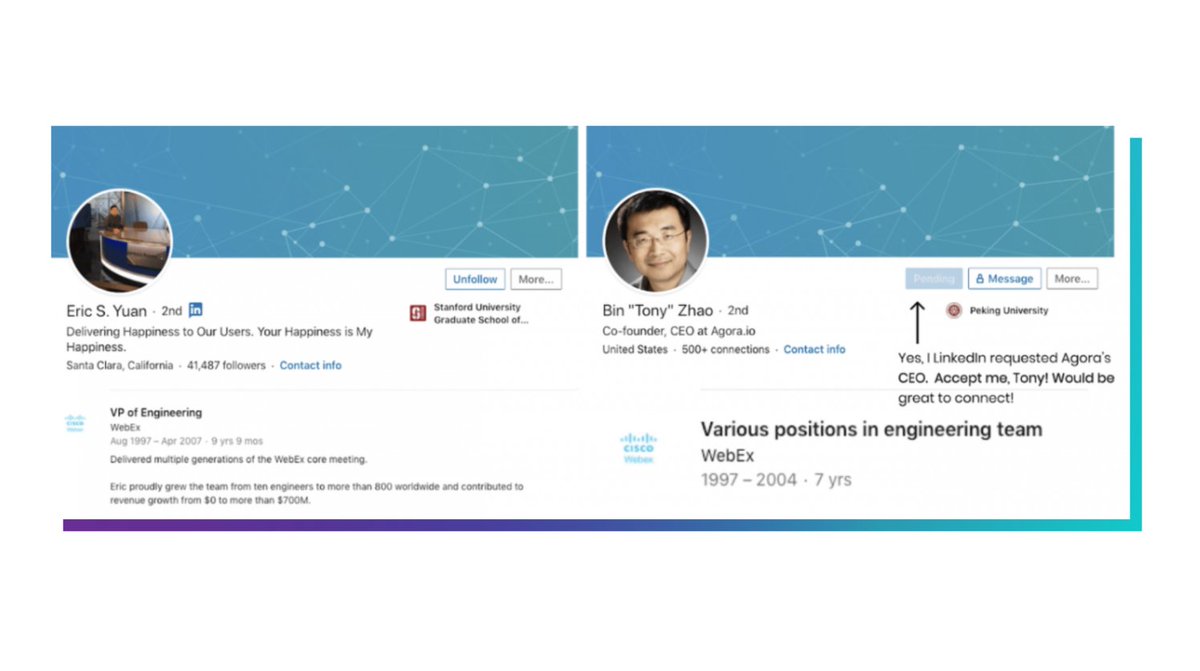 9/ Can Tony Zhao replicate the success of his fellow Webex alum?
That's TBD: but
$API
seems to have more than just Clubhouse going for it...including (here's some SAAS porn) a net expansion rate of 188%!!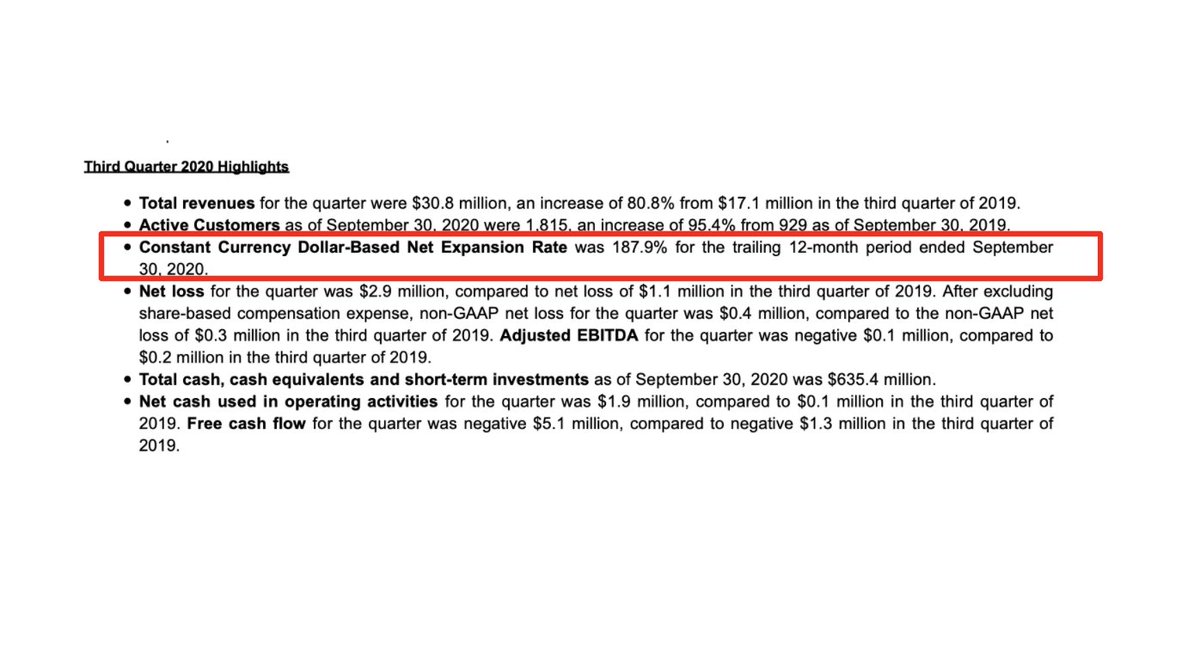 10/ If you enjoyed this breakdown, smash that FOLLOW for hot biz takes and lots of dumb memes:
Source:
https://seekingalpha.com/article/4403413-agora-clubhouse-is-just-one-of-possibilities