1/ My Q4 2020
$TSLA
earnings notes:
Revenue +46% to $10.74 billion
Wall Street $10.38 billion - BEAT

GAAP Net income +157% to $270 million
Non-GAAP net income +134% to $903 million
EPS $0.80
Wall Street $1.03 - MISS

Want more details?







2/ Operations

500k vehicles delivered in 2020

Supercharge stations +41%

Supercharge connectors +45%

Service locations +21%

Mobile fleet +11%
3/ Operations

Model 3/Y Shanghai

Model S/X Refresh

Solar deployed +59%

Storage deployed +199%
Lots of products/factories in development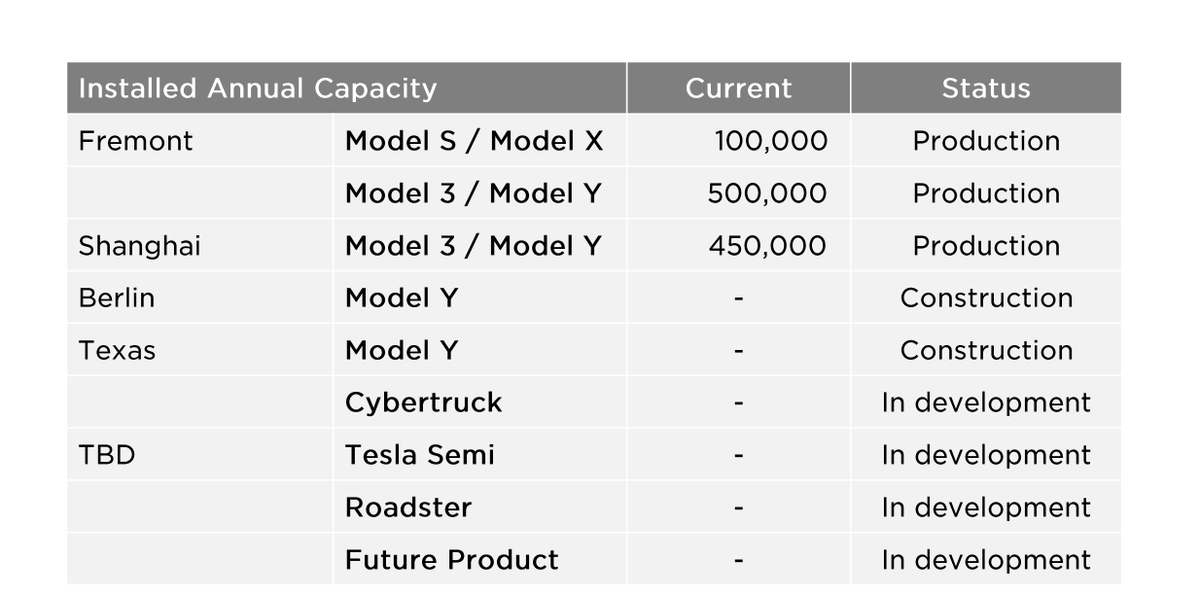 5/ Solar & Storage growing
Elon: Had to devote whole company to Model 3 launch. Putting a lot of attention on solar now.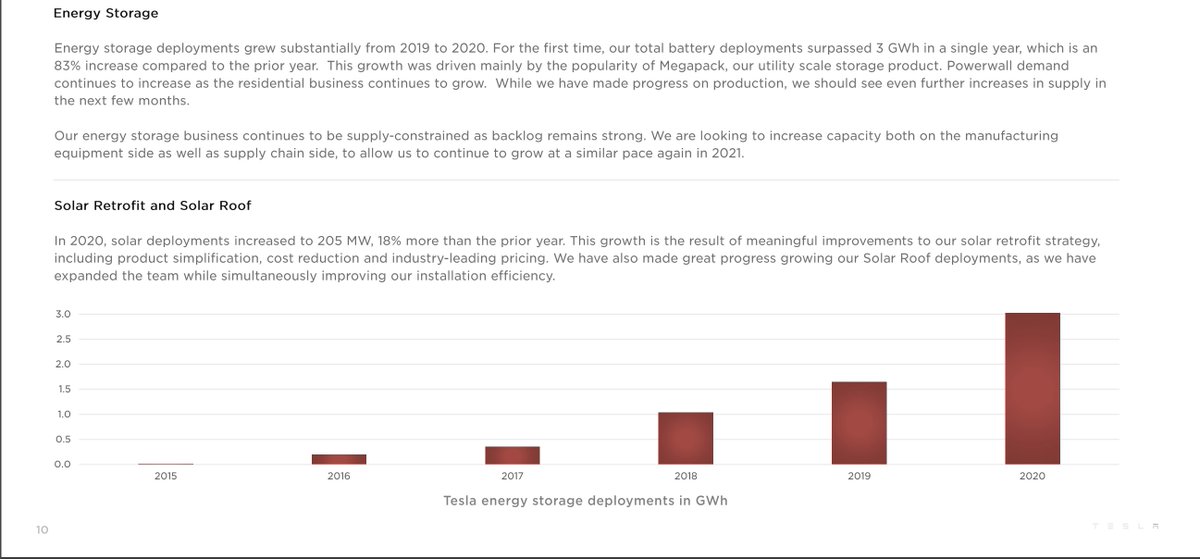 6/ Full Self Driving progress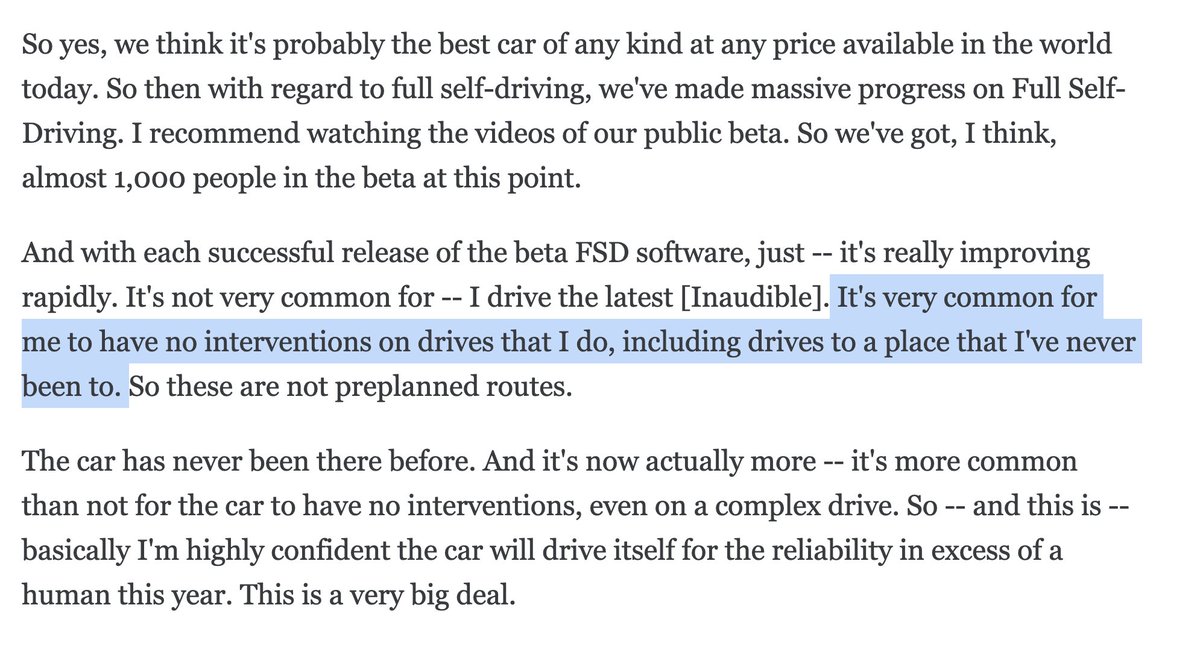 7/ Balance Sheet

$19.4 billion in cash

$5 billion share offering ($632 share price avg)

$1.9 billion in Q4 FCF

$2 billion convertible debt repayment
8/ Automotive gross margin

Up 157 bps

Regulatory credits +202% (big help)

Average selling price

New product launches

S/X sales due to refresh (higher margin)

SBC due to share runup increase in COGS
Total gross margin

Up 39 bps

Energy biz neg GM
9/ Outlook

50%+ volume increase
(implies at least 750k cars in 2021)

Operating margin expansion (was 6.3% in 2020)

12/ Full Self Driving subscription product on the way
Could do WONDERS for take-rate and gross margin!

13/
$TSLA
open to selling software to other companies
Again, could be GREAT for gross margins!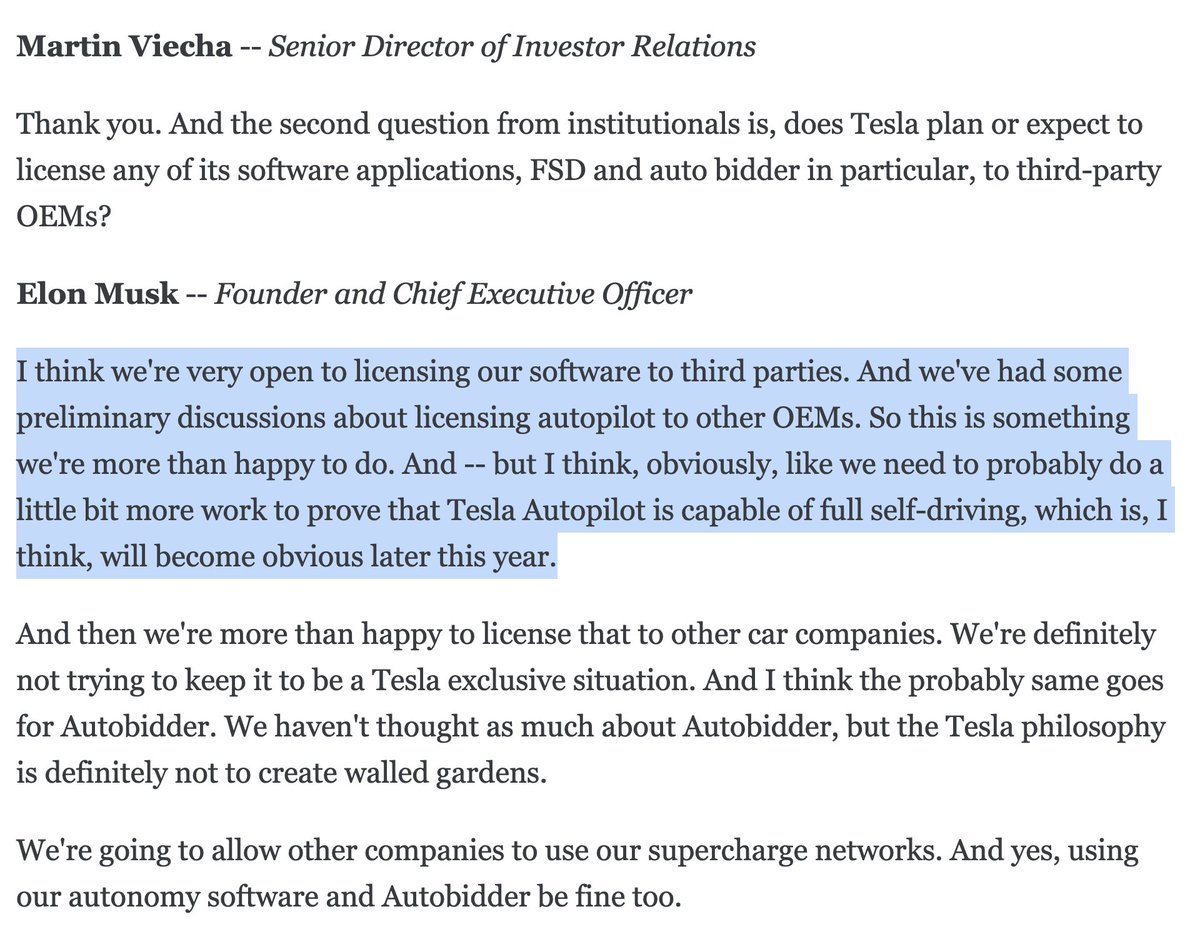 14/ Why Telsa Semi hasn't been a priority

15/ Model S / X refresh look great

Model S Plaid will be crazy fast

Slow ramp in Q1 2021

Pickup by Q2 2021

Raised price $10,000 -- should help gross margin!
16/
$TSLA
has grown to become one of my largest holdings
I still think there's room for this mega-giant to run
The next 10 years will be incredible