Dr Fauci slide on
#covid19
vaccines and when results are expected, from first White House Covid-19 response briefing: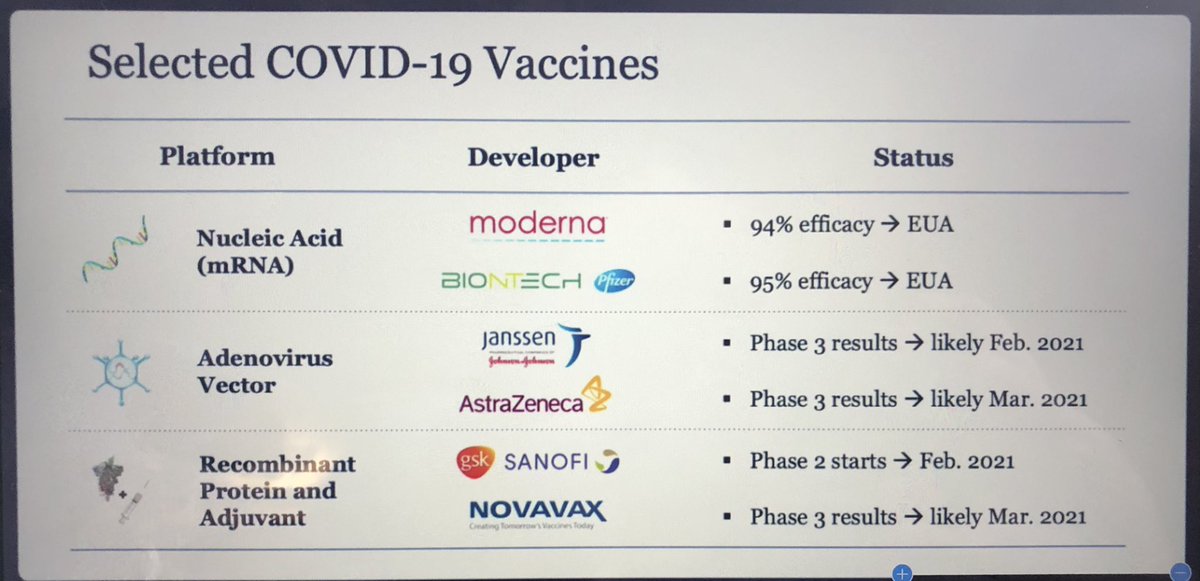 Dr Fauci slide on coronavirus variants of concern: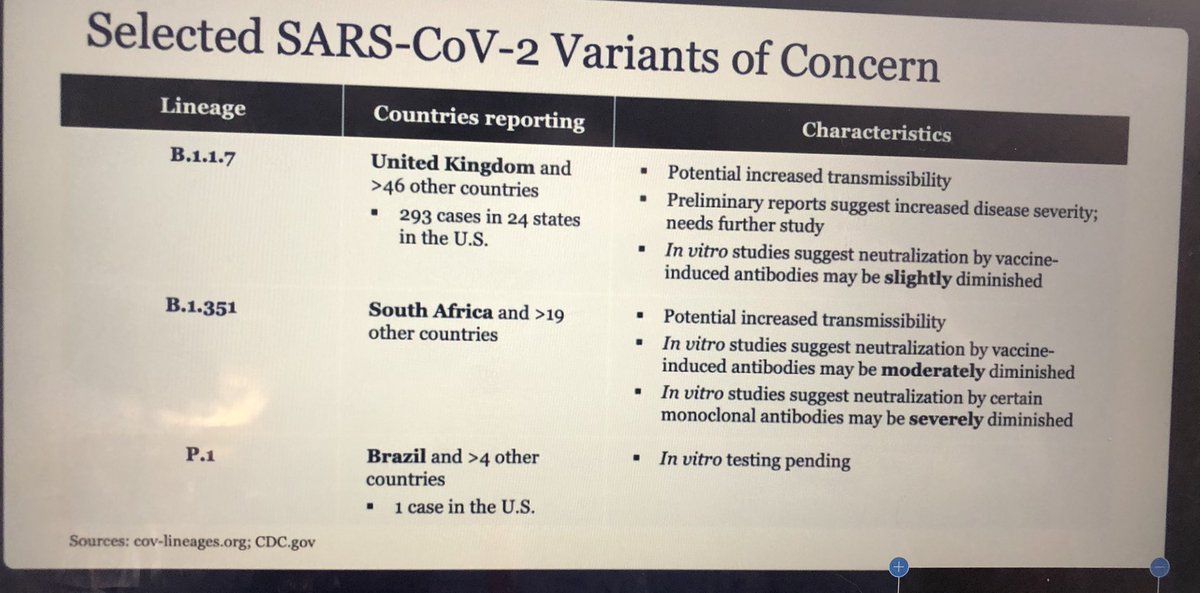 .
@ASlavitt
: plan is to maintain rolling inventory of 2-3 days' supply of
#covid19
vaccine. But passing doses to states very much in real time as they order them.