German TV (
@WDR
) and car industry (
@AudiOfficial
) lying about electric vehicles. Again. See picture.
An official looking TV clip is making its ways to Audi car salesmen with points against electric vehicles that are simply wrong. Let me explain in a short thread.
https://twitter.com/frankfeil/status/1349641143554875393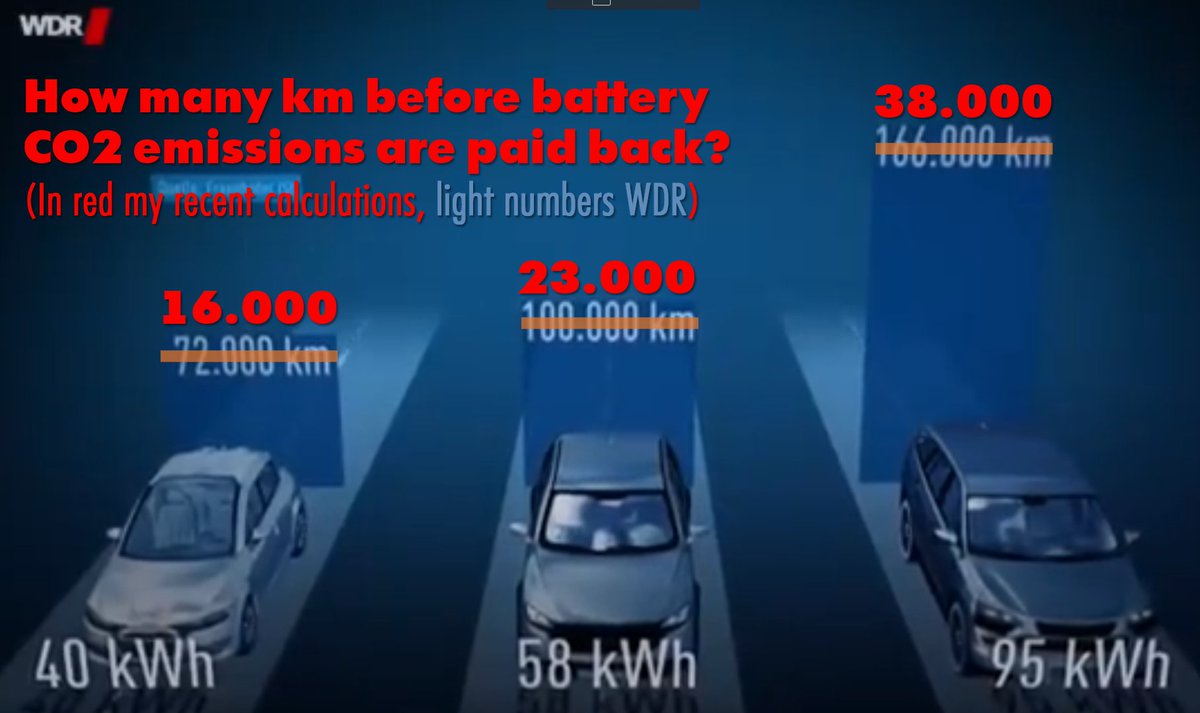 WDR is based on a Fraunhofer ISE that I debunked in 2019: very sloppy attempt - paid by hydrogen lobby - to make electric vehicles look bad.
In the thread I explain in great detail all the many things wrong with this study. It's not debatable.
https://twitter.com/AukeHoekstra/status/1154358233747853313
This graph from the thread summarizes my criticism.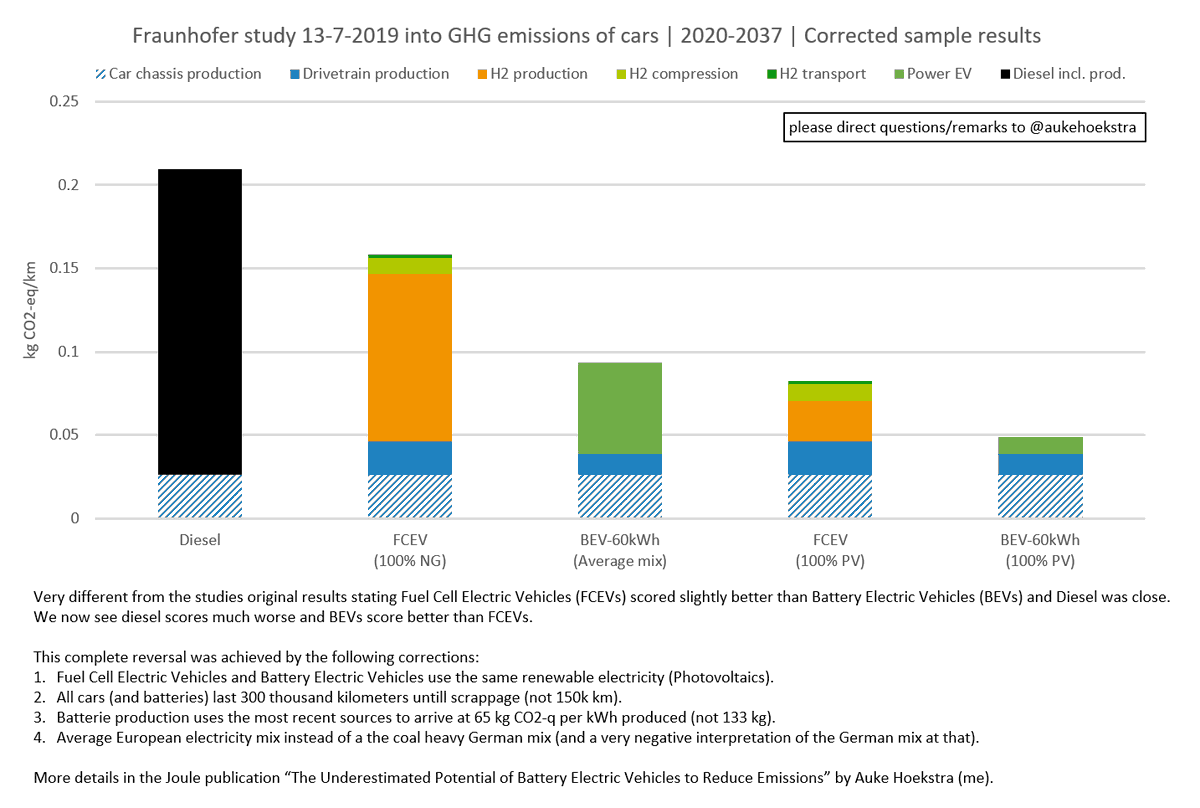 I might have been the one pointing this out most forcefully and precisely but I was far from the only one and there are many studies since then. That this is still used means either a journalist that wants to distort or one that doesn't have a clue. Either way it's unacceptable.
As for
@HaraldLesch
: he seems to embody the classic example of the physics professor who thinks he knows everything better. E.g. in this anti-EV video the grid is overloaded by one million people charging at the same time on 350kW super fast chargers. Haha
In reality 90% of charging doesn't happen with a fast charger and you only charge once every few days and not at the same time. It's all such utter bollox. But he is very popular so the video was watched 3 million times!
All in all: that we still find this kind of misinformation doing the rounds points to many people who really don't want to hear the combustion engine is history. I think fuel cells for cars are mostly a way to muddy the waters.

Anyway: please don't believe this clip.