Two years ago, Libs blocked lawmakers from going in/out of elevators (remember the
@JeffFlake
moment?), and roamed in restricted areas.
It was during the Kavanaugh hearings. The Hill was essentially stormed but PD did not drop tear gas and shoot and it was cheered on by MSM.
Photos of Capitol buildings in the US being overrun and under siege by lefty Dems over the last decade.
Those things were covered as great activism, and Cons did not attack it as anti-democratic since media didn't cover it as such. Cons whine about media but parrot media.
"A throng of protesters pushed past a police line, storming up steps to pound on the doors of the U.S. Supreme Court on Saturday after the Senate confirmation of Brett Kavanaugh." - NBC, Oct 2018.
I don't recall Cons/GOPers flipping out about democracy being crushed by this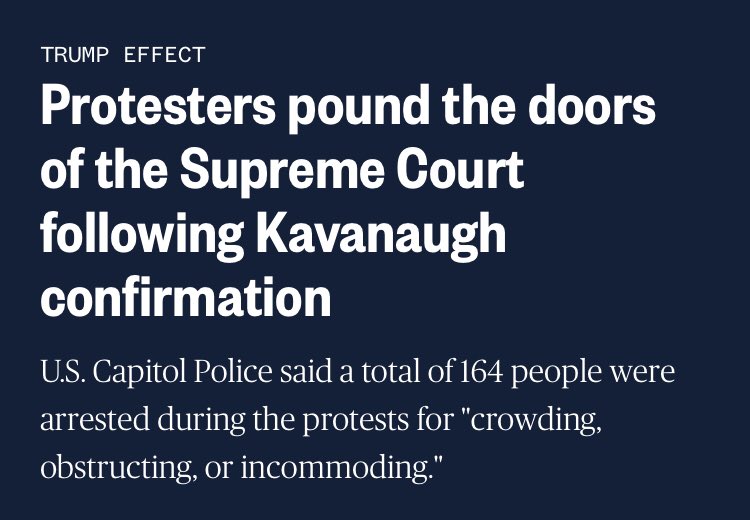 WHOA! "US Capitol Police communications director Eva Malecki said that... 293 people were arrested for unlawfully demonstrating." - CNN
.
.
.
.
.
.
.
.
.
.
.
.
.
.
.
.
.
.
.
That's Oct 2018 when Lefties sieged Senate buildings. Did Bush 43/Cons attack it as OMG gasp we are dying?
In Sep 2020, AP updated its rules saying that "focusing on rioting and property destruction rather than underlying grievance has been used in the past to stigmatize broad swaths of people."
Odd. I did not see APers spending Wed addressing the concerns of the protesters.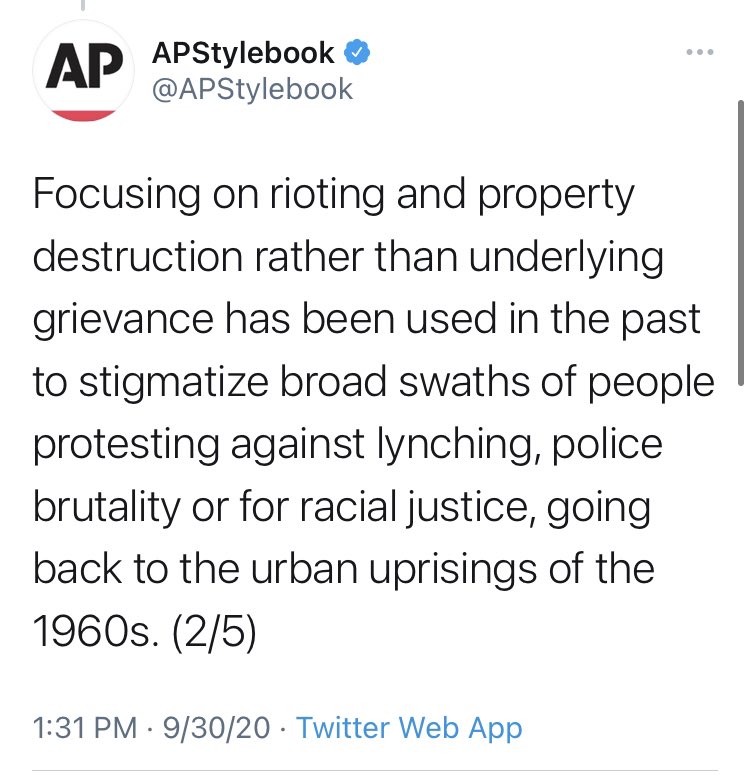 FOOTAGE of inside the Capitol Hill under siege.

OMG!
Flashback to how real riots (not two punched out windows) were covered a mere few months ago via
@AliVelshi
Demcoracy itself was attacked in Nov 2011 and you didn't even know about it.
BTW everyone violates Twitter rules be mere use of it. The decision whom to pull is just political. No idea why they even need to give an excuse.