Really interesting para here about important of regional organisations like Local Enterprise Partnerships and especially Distribution Network Operators.
By occupying the 'in between' space between local & national, they also occupy a critical role for coordination and learning.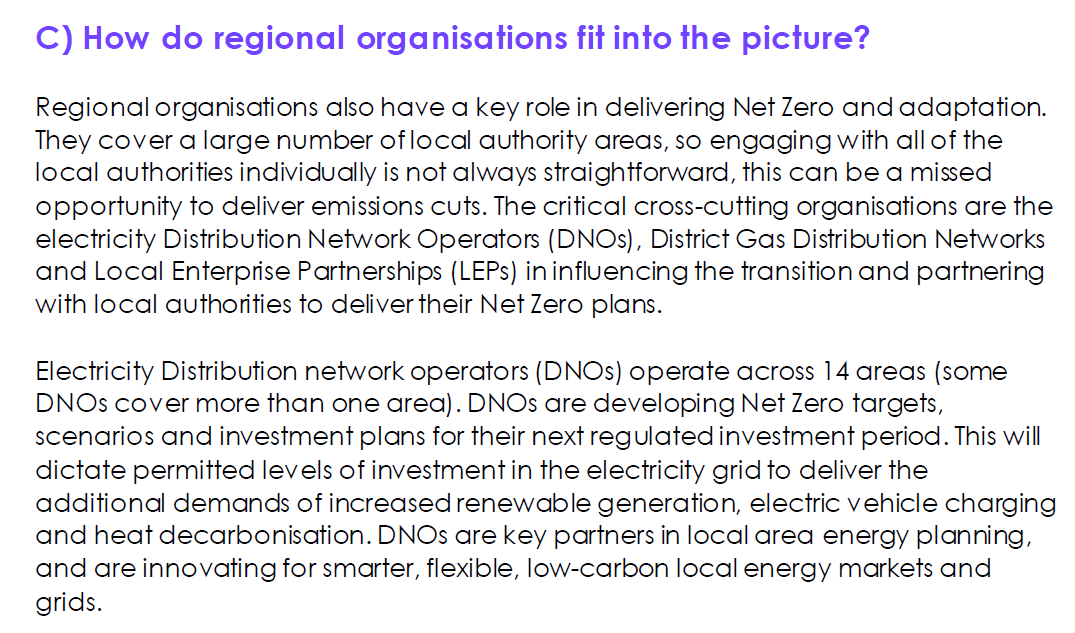 And another 'print it out and stick it on the wall' table regarding the policy levers of different layers of regional and local government in the UK.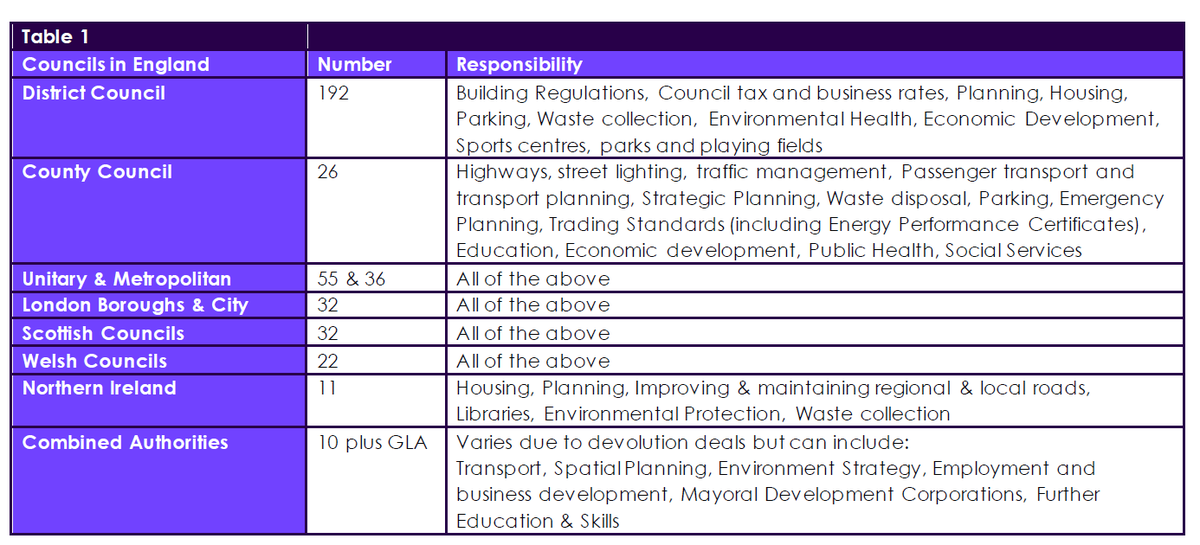 Do you know your Local Authority onions?
This will help. I'm a sucker for an onion diagram and I really like this one, especially how it bleeds from direct control to a softer kind of influence and agenda setting.
Also it looks a bit extra-terrestrial which wins it plus points.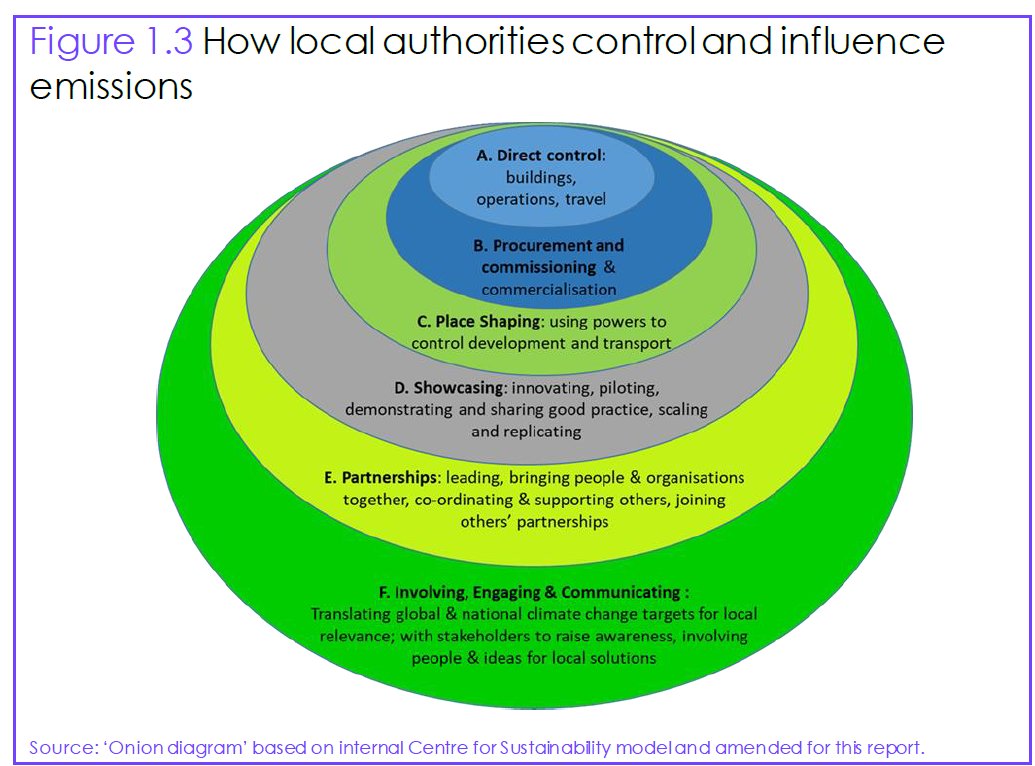 But procurement is boring I hear you cry. I suspect this will make your change your mind.
Council prioritisation of low carbon procurement is a big win for local emissions reductions. The big issue is about getting the 'price right' for tax payers.