My Tesla Model Y Buying Experience
With so much talk on
#FinTwit
this year about high flying
$TSLA
, I thought I'd share my own experience recently buying a 2021 Model Y in a
@CPAPlanner
style thread
We don't usually buy 'expensive' cars. Living in California with two careers, my wife and I have always needed two cars for the family, often Hyundai's or Kia's. We're practical and don't want to be the source of
@awealthofcs
next blog
We had a car lease ending in March this year and had planned to buy a Model Y as going electric would be great for our 50-60 mile each way commute we would each make ~2x a week to Newport Beach/Irvine.
With the pandemic shutdown, a move to strictly working from home for both of us and the kids rarely in school, we kept pushing out the delivery date of the car, having placed our initial deposit of $100 way back in February.
At the end of 2020, they had an incentive if you took delivery by year end for a free 1 year supercharging access- since there is a station a mile from us, we could use it frequently and easily- and mentally I want to picture things getting back to normal by mid next year
How it happened was fairly interesting, a text message to my phone with the offer about 6 days before year end- a quick call to the local dealership to see if they had the configuration we were looking for- they did have one they could get to Carlsbad in next few days
That car gets assigned to my account- I go online upload our driver's licenses, insurance and determine amount you want to put down- with a slick calculator that backs into monthly payment while allowing you to select from 36 to 72 month terms- all at 2.49% interest. No haggling
If you had a good credit score- shout out to
@awealthofcs
but not
@michaelbatnick
- then you basically get automatically approved and within one hour your profile updates and you can docusign some brief loan docs
We went with the Black interior & exterior and bigger rims, about the only 3 things you have to decide. That added 3k to the price, but luckily state of CA has several EV rebate programs, including a new $1,500 one that just came out a month ago and comes right off sticker price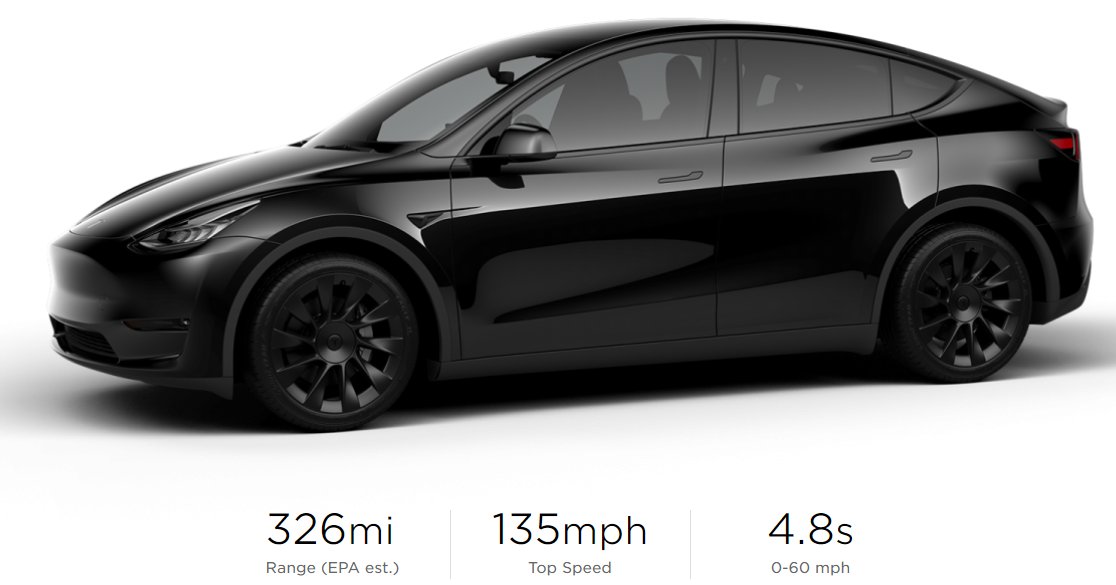 System sets up a delivery date for your car, in my case 2 days later. Morning of delivery- they call to have me docusign one last piece I missed (the CA EV discount mentioned above), and say car will be coming over shortly.
Except I thought it was coming at noon and was out doing some errands- they say it's fine, they will just leave it at the house, no need to be there- like it's a freaking contactless
@DoorDash
order
I head back home because I am a bit old fashioned and would like to see the car arrive! Guy drives up, parks it, and says to accept delivery on phone app and that will access the car for me. He calls a Telsa Uber and is out about 5 mins after arriving
Sure enough app works, and door unlocks, key card (needed if you lose your phone, valet, etc) is sitting inside and you can start setting everything up- drive/break modes, sentry mode, connecting to home wifi for over air updates, etc. Basically like a new iphone on wheels
A few days in, I am pretty amazed by it. The sensors it has, the acceleration, the entire open panoramic roof, the 326 mile range- all pretty great. And the kids LOVE the games you can play while parked.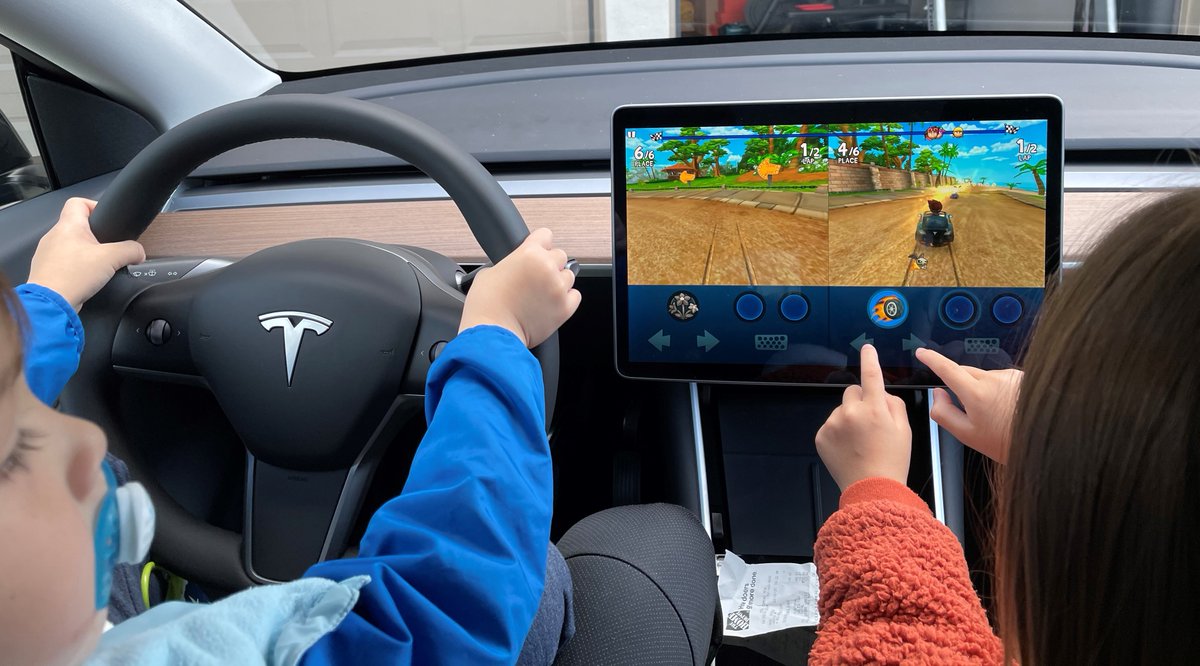 It is not without fails- like for some reason not being able to connect to garage door, or not playing nice with
@Apple
carplay. Also, I thought it was a bit soon on the second day to offer up the option for a software upgrade for 2k which would cut 0-60 time by 0.6 seconds
Which brings up an interesting point. I believe most Tesla owners pay the recurring ~10/month connectivity fee, but also several I know have bought some of the premium software upgrades like mentioned above.
This is a completely different revenue model than a legacy car company- who does not really make a penny from you after initial purchase. This feels closer to the iPhone experience- upfront cost and some recurring fees over time (via photo backup, itunes, apps, TV, etc)
I also know several people who have the Tesla solar panels and/or batter backups. In CA, with plenty of sunshine and occasional power outages, this is a pretty appealing option especially in the work from home era. (Nice sky view via glass roof in car)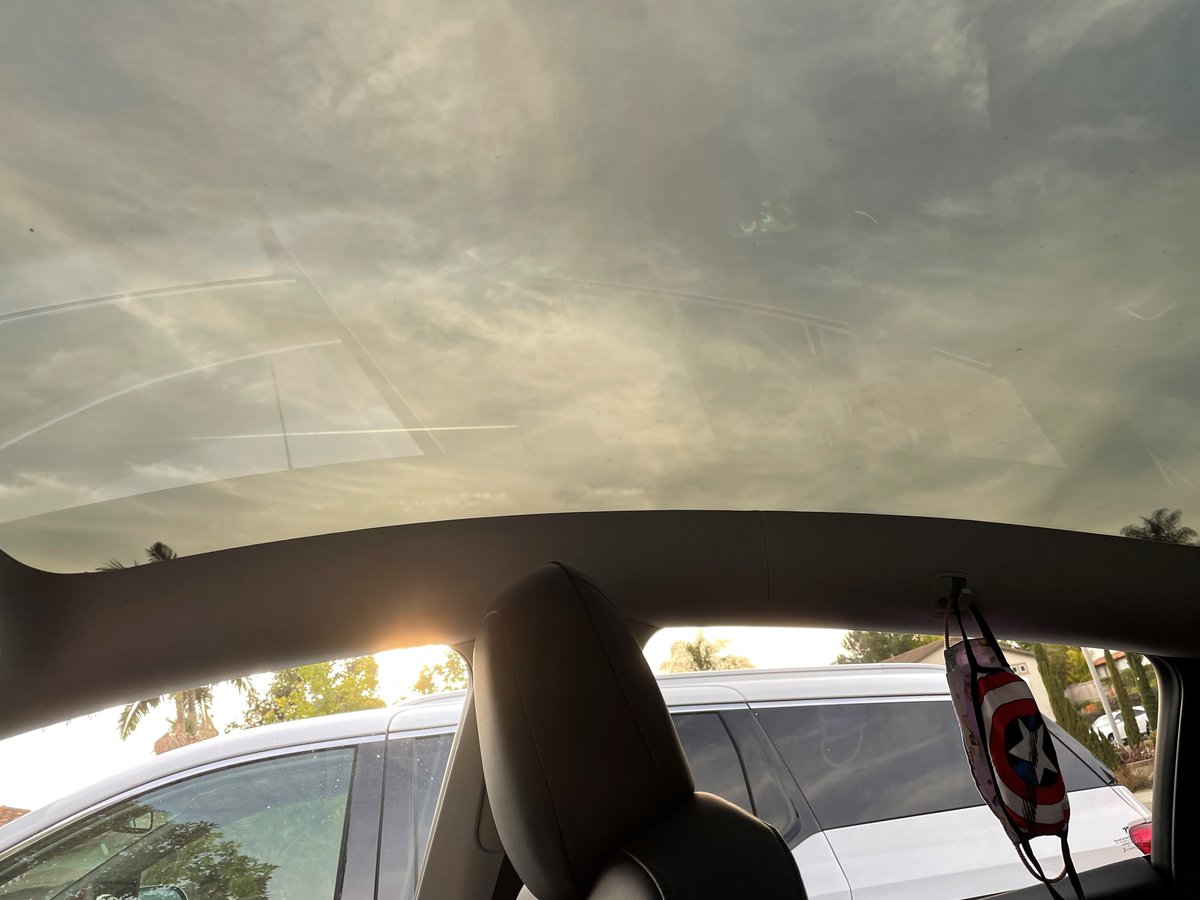 The price for the Y with the EV rebates isn't much more than our minivan, seems like the residual value will be a bit better, and certainly more fun to drive. Though battery technology can change quickly
This car might not look as attractive when models a few years down the road can hit 500+ mile range. Obviously I should have just listened to
@TR401
and went all in on
#Bitcoin
instead, if I wanted real returns (not investment advice, I own zero coins)
I have no idea if Tesla is a good stock to own going forward. We do not recommend any individual stocks for clients. But I can say the experience of ordering a car from your phone, cutting out the haggling, and the hours of paperwork in a dealership are pretty great.
Though they have had some quality issues/bugs over time, as
@AlexChalekian
has discussed. Thus far it appears our car is fully functional, and we (
@mariancarvalho1
) did like how high their cars scored on the safety ratings.
I'm not a
@Tesla
stan yet, no short shorts (though
@CPAPlanner
might need a pair), or
@elonmusk
Tesla tequila yet, but so far, I'm pretty impressed- it does feel like you're driving the future as discussed with
@SJD10304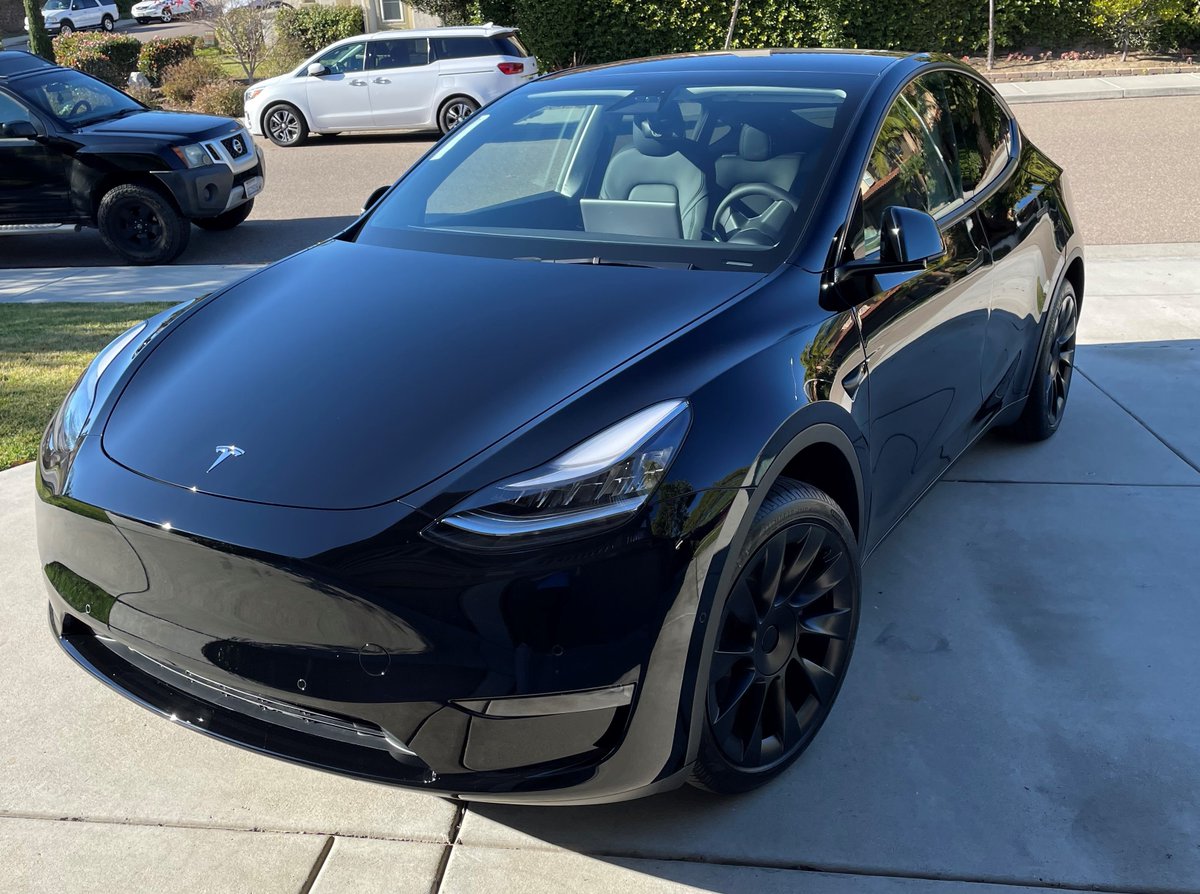 And a last moment of zen, with a view
@cullenroche
@DefineFinancial
@VanceBarse
@tk_cfp
@ClientFirstCap
@V_I_C_T_O_R___
@scott_r_frank
@slhzdh
or
@SDMoneyGuy
would all likely recognize- and even some
@SchittsCreek
inspired
@LoveTinaTurner
playing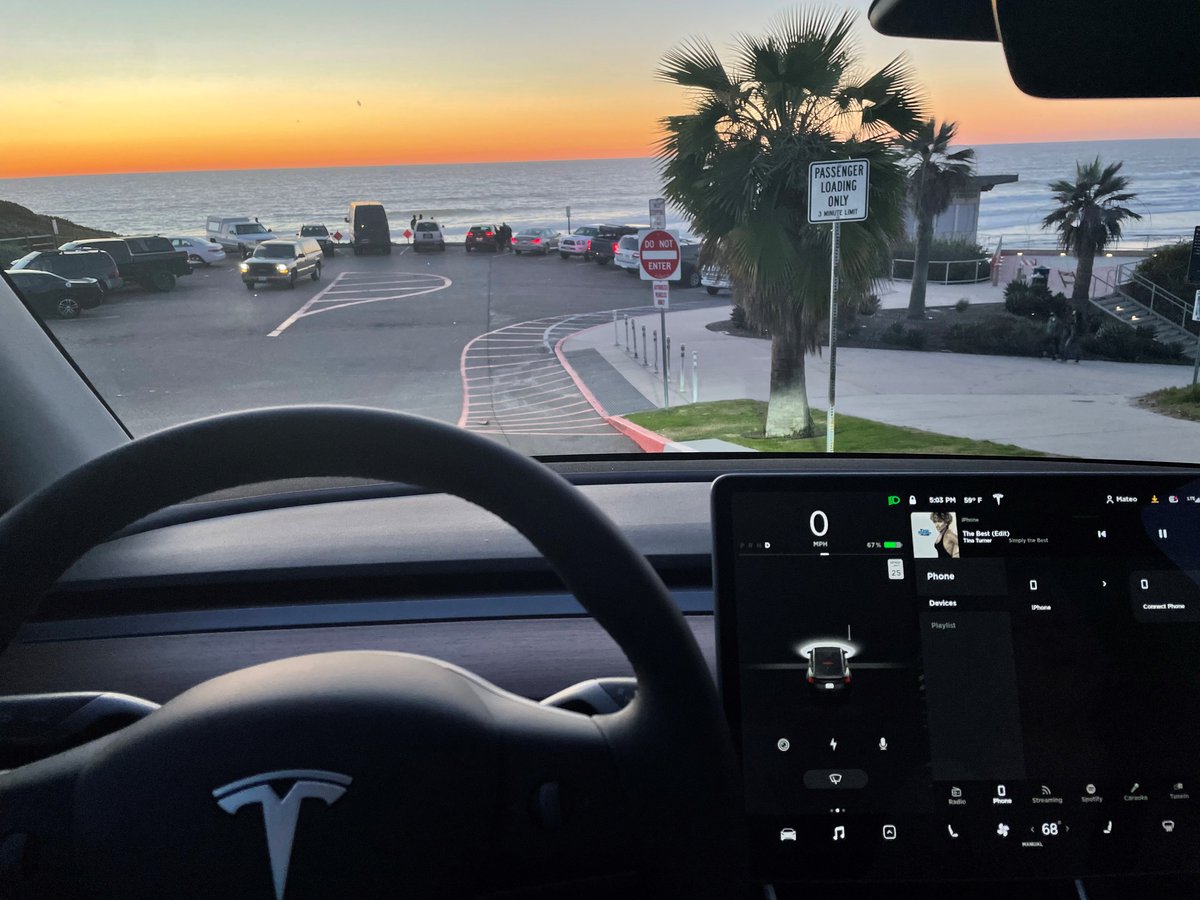 And I meant to add earlier- we are fortunate to have the means to do this during a tough year for many- this purchase was made after many
@slhzdh
type donations to a variety of causes, and lower expenses for vacations, child care, commutes etc. Cheers to an improving 2021 for all