While many may consider electric vehicles, there is a sense that the technology is unproven and older drivers think the technology is experimental.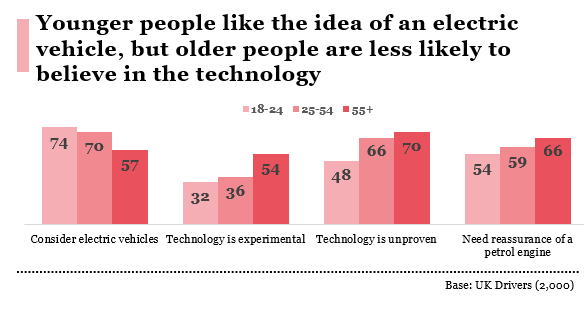 While performance and style are becoming less important when buying a vehicle, comfort and its environmental impact are becoming more important.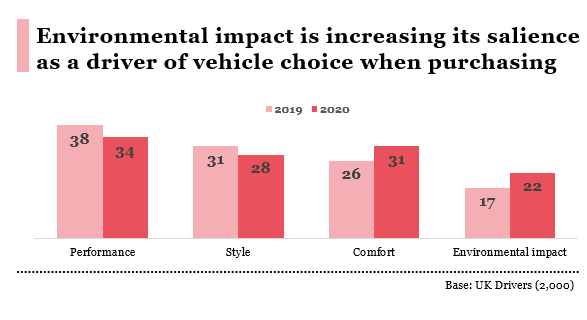 Perceptions of electric vehicles are improving in terms of their practicality and reliability, although are deemed increasingly inconvenient and pretentious.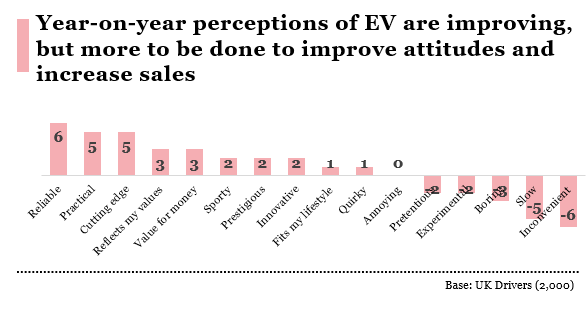 The perception that electric vehicles only make sense in towns and cities is strong, but is slowly changing.