When your google search is about some fact, Google often gives you an answer directly.
This is called a Fact Box (see example in attached image).
Many of us just assume that this is the correct answer.
But it is often wrong.
Thread.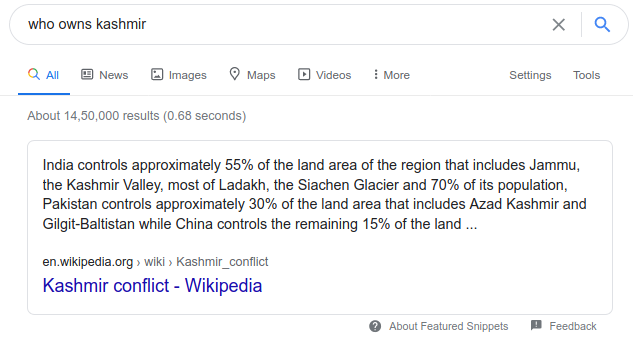 Google thinks that Central Park's value is 39 trillion dollars. (It still shows this value).
Check out this lovely thread of how that value has come from a mistake made in a random comment by a random person on the internet on a Guardian article
https://twitter.com/davidbauer/status/1317452038658281472
Misinformation is all around us, and the misinformers are learning all the different ways in which to misuse the modern web and social media infrastructure to mislead us.
I'm teaching a course on this for for 12-16-year-olds. Details here:
https://twitter.com/NGKabra/status/1327234588167479296