We drove a
@ChevyElectric
Bolt. For a small car, I liked the acceleration. But like most
#ElectricVehicles
the advertised range was much higher than what we found. Interview with Eddie Alterman from
@CARandDRIVER
says electric SUV's and trucks are what drivers really want.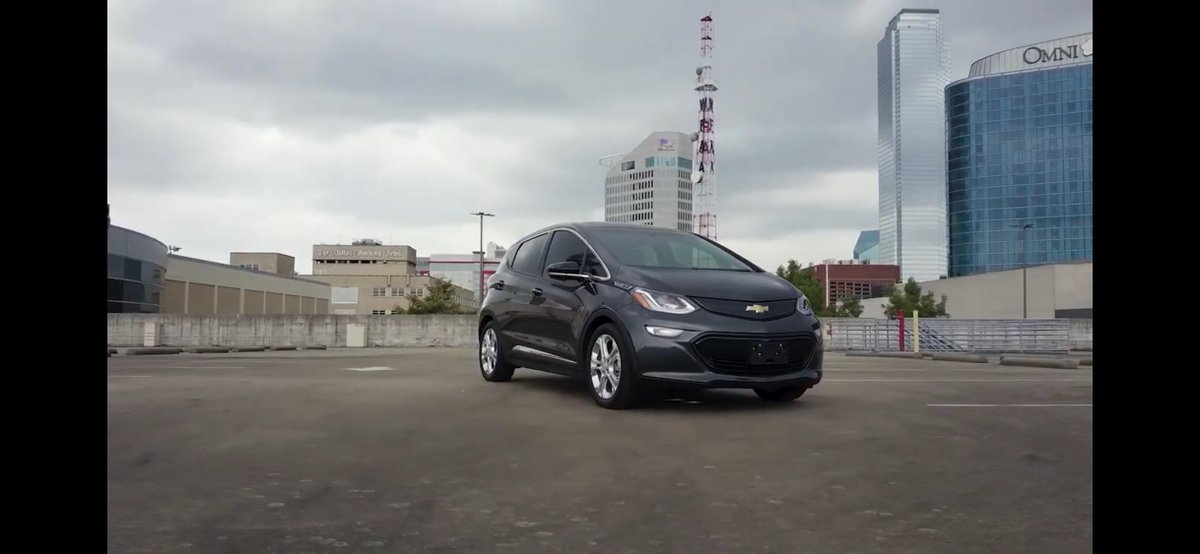 Been getting a few questions that I thought would be helpful to answer here:
How much does it cost per charge? I found it was about $10 a session through providers like
@ElectrifyAm
. These are private companies... so you're paying for more than just the juice.
Did the trip take longer than it would it a conventional car? Yes. But hard to say how much longer as we were often working while the car charged. Overall, probably 20% more time. But if you're a good planner you can build that into your trip and do other things.