Thread of screenshots tracking
@ScottMorrisonMP
's "comment to like" ratio.
Morrisons posts never get "ratioed" because "likes" are artificially boosted (bots) as comments grow.
Number of comments never exceeds likes.
This thread shows screenshots of this.
1.7k : 1.7k
1/9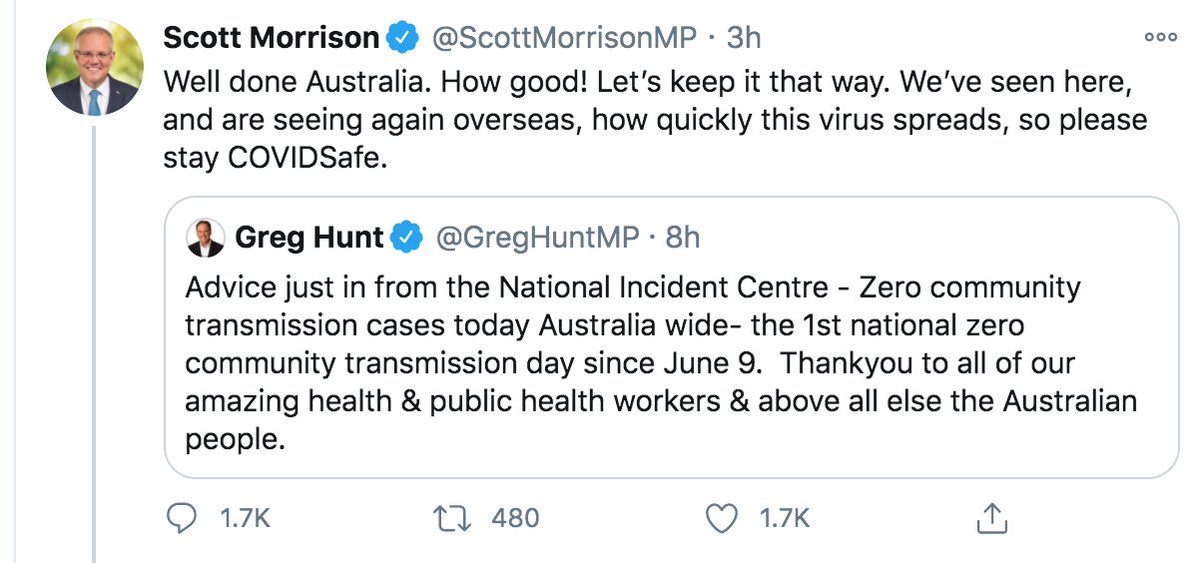 STILL HAPPENING!
3.0k : 3.0k
Nudge to
@TheRealPBarry
11/11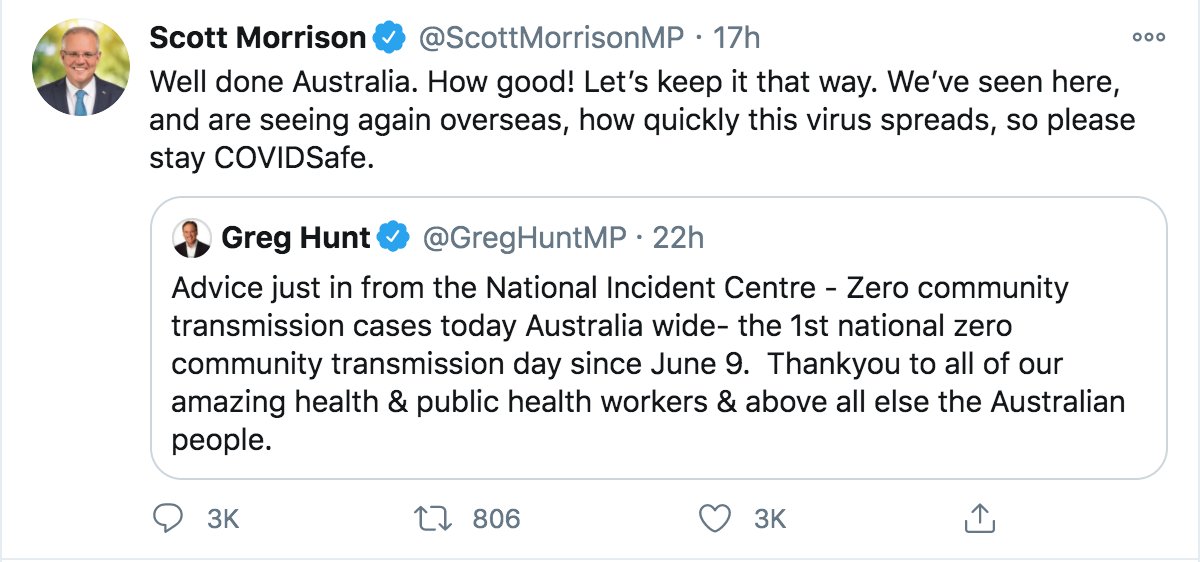 ...and it continues.
3.1k : 3.1K
Likes are currently very steady at 3159.
Comments are at 3104.
Likes are generally staying about 50 ahead of comments.
Let's add some more comments and see if we can drive the likes higher!
Comment here




https://twitter.com/ScottMorrisonMP/status/1322793255021420545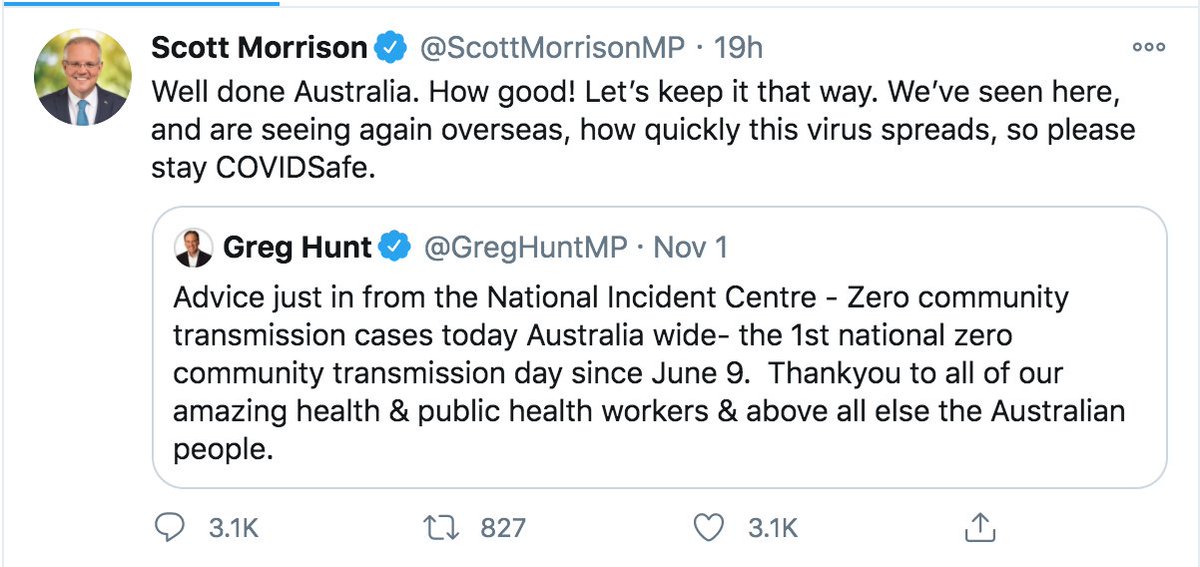 Still going
3.2k : 3.2k
Likes are at 3205
Comments are at 3224
So after our little comment boost 40 mins ago, likes have increased by 45.
Will be interesting to see if the likes stop again once the comments stop.
13/13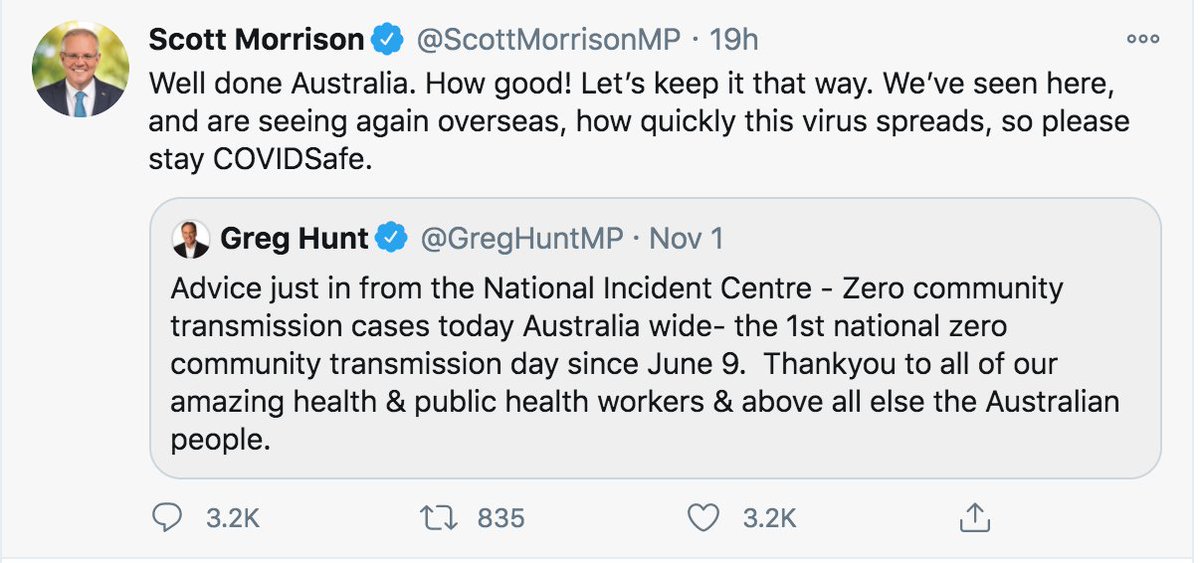 UPDATE
3.4k : 3.3k
Comments have pulled ahead now!
It may be because Morrison's media team have informed the "liker-bots" to stop to try to avoid further embarrassment.
#scottsbots