In 1937, a truck driver from North Carolina had an idea.
That idea would earn him a fortune and change the global economy forever.
Who's up for a story?



1/ Malcolm Purcell McLean was born in 1913 in Maxton, North Carolina.
The son of a farmer, McLean learned the value of hard work from a young age.
Unable to afford college, he went to work at a gas station. By age 21, he had saved enough money to buy a used truck.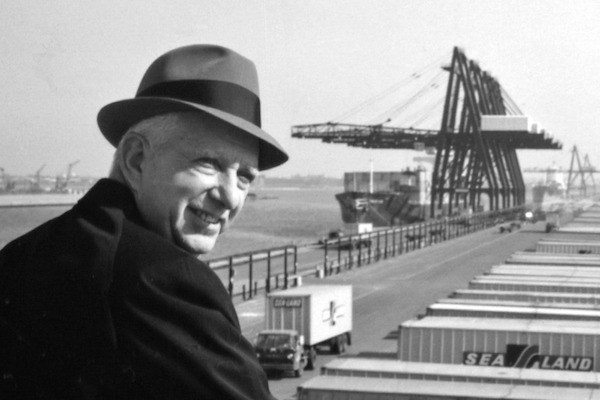 2/ It was from these humble beginnings that Malcolm McLean founded McLean Trucking Co. in 1934.

The business focused on transporting empty tobacco barrels, livestock feed, and produce.

Originally confined to the Mid-Atlantic, McLean Trucking quickly expanded its reach.
3/ In 1937, after completing a haul from Fayetteville to Hoboken, McLean was forced to wait for hours in his hot truck while the stevedores worked their way to his load.
He realized there had to be a more efficient way to do all of this.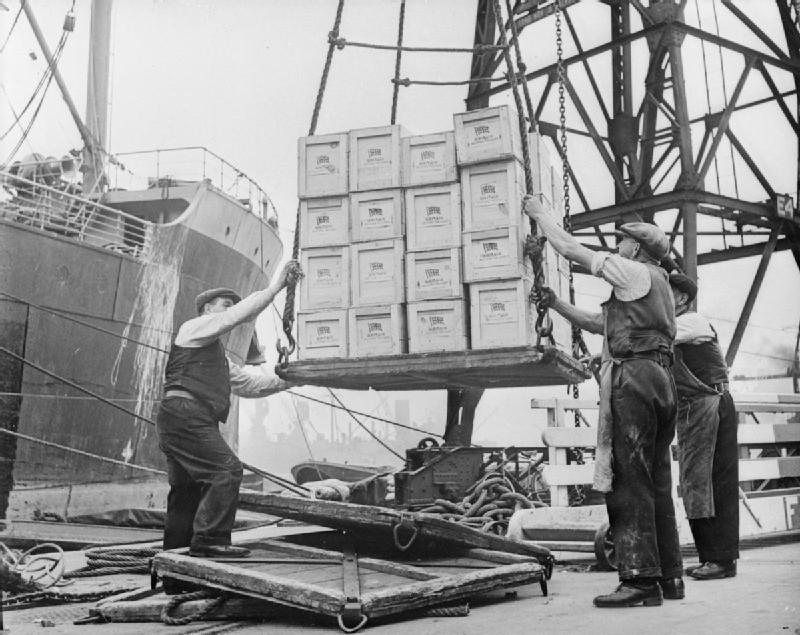 4/ The current method - with individual crates unloaded by stevedores, placed into a sling, and lifted into the ship's hold - was time consuming, expensive, and inefficient.

As he continued to build a trucking empire over the next decade, the idea constantly gnawed at him.
5/ By 1955, Malcolm McLean had built McLean Trucking Co. into one of the largest trucking operations in the country, with >1,700 trucks and locations.
But the future he envisioned went well beyond trucking, so he set out to build a new reality.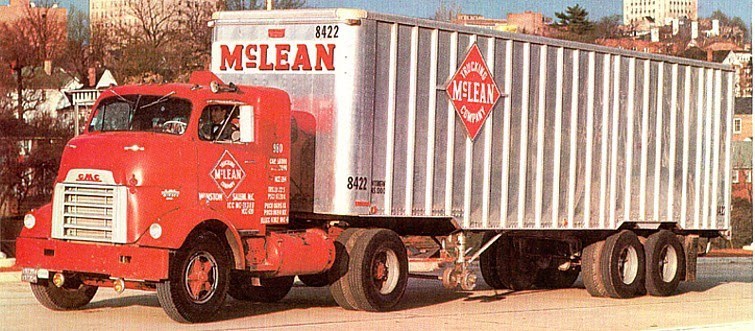 6/ McLean dreamed up a standardized truck trailer that could be easily loaded and stacked onto ships or trains.
In his mind, "containerized cargo" was to be the future of shipping and logistics.
Efficient logistics would mean improved commerce and a thriving economy.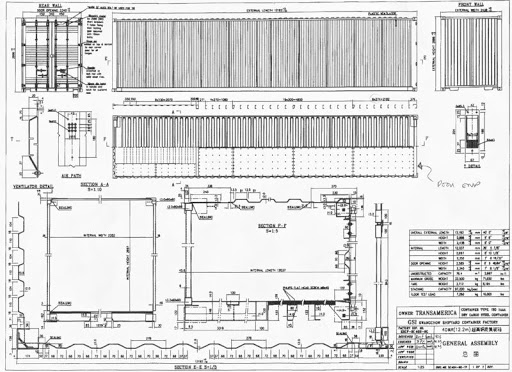 7/ In 1955, to expand his reach, he sought to acquire Pan-Atlantic Steamship Company - a cargo and passenger operation with docking rights at key port cities.

But when railroad executives attempted to block the deal on anti-trust grounds, McLean was forced to make a decision.
8/ Malcolm McLean decided to bet on himself and his big idea.

He sold his ownership stake in McLean Trucking for $6 million (~$58 million today) and used it to purchase Pan-Atlantic.

He quickly set about to make his vision for the future of logistics into a reality.
9/ Renaming it Sea-Land Industries, in 1956, he purchased two World War II tankers and retrofitted them to carry his newly designed standardized containers.
The SS Ideal X set sail on its maiden voyage in April 1956, carrying 58 of McLean's containers from New Jersey to Houston.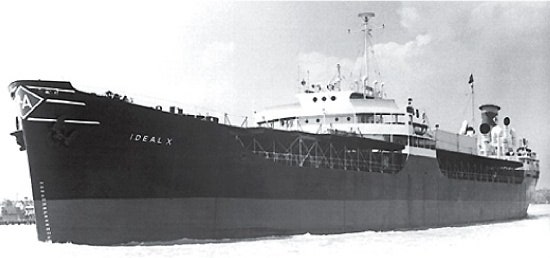 10/ With the initial success, McLean kicked off a marketing tour to convince key players to rethink their operations.

With 25% lower transportation costs, safer storage, and cheaper insurance, he won over customers.

With lower port labor costs, he won over port authorities.
11/ McLean's big idea for "containerization" took the shipping and logistics world by storm.
By the late-1960s, Sea-Land Industries had 27,000+ containers, 36 ships, and covered 30 major ports.
McLean had built the single largest cargo shipping business in the world.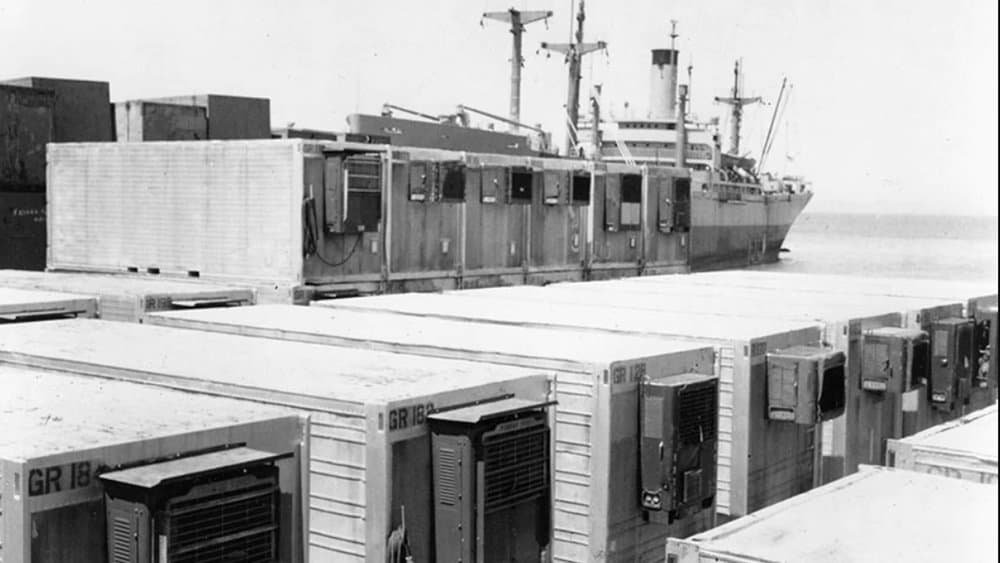 12/ In 1969, R.J. Reynolds purchased Sea-Land Industries for $530 million (~$3.8 billion today).
Malcolm McLean personally made $160 million (~$1.1 billion today) on the sale.
His transformation from truck driver to global shipping magnate was officially complete.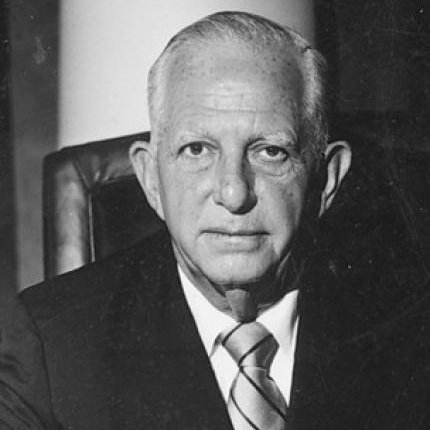 13/ The legend of Malcolm McLean's innovation extends well-beyond his personal success.
"Containerization" enabled the rapid expansion of global trade. Without it, our global economy would simply not be possible.
Malcolm McLean died in 2001 at age 87, but his legacy lives on.