1/ From October 1995 to September 1996, Tupac went on an unbelievable run of creativity including:
• 2 albums
• 3 feature films
• Songs for 6 posthumous LPs
• 12 music videos
The story of his work ethic during this period is awe-inspiring.
Thread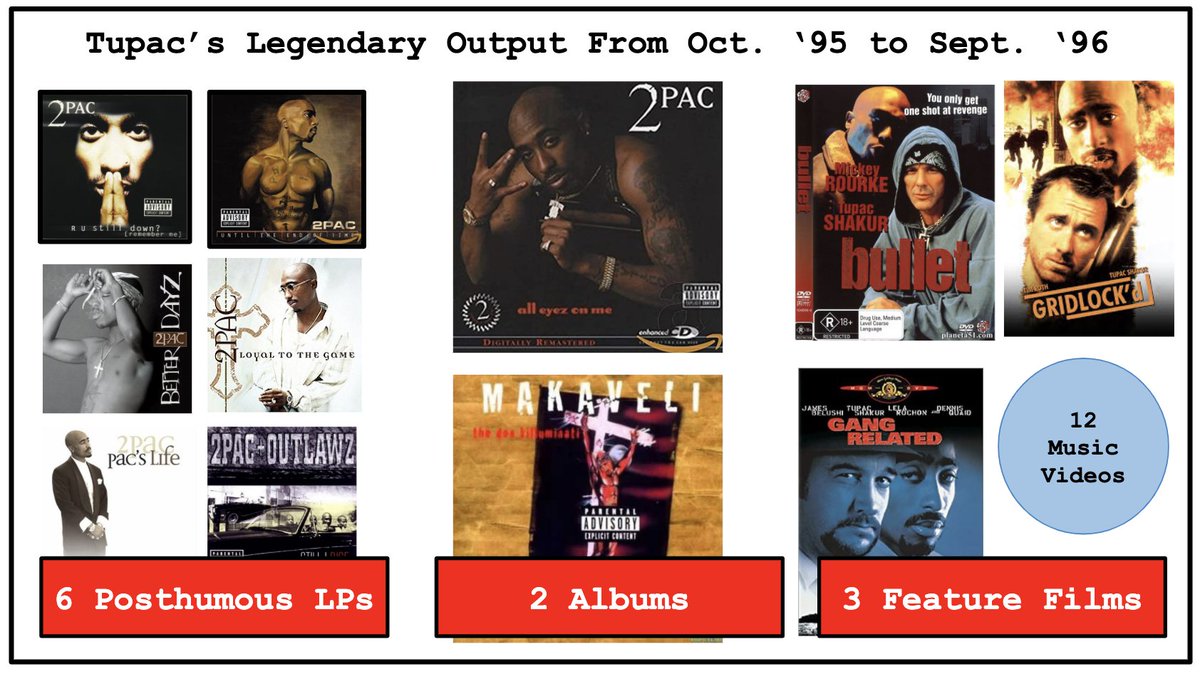 2/ The 11-month period of this creative explosion starts on the day Tupac is released from prison and ends on the day he dies.
The output is so prolific over this span that
@SnoopDogg
says Tupac "had to know" the end was coming.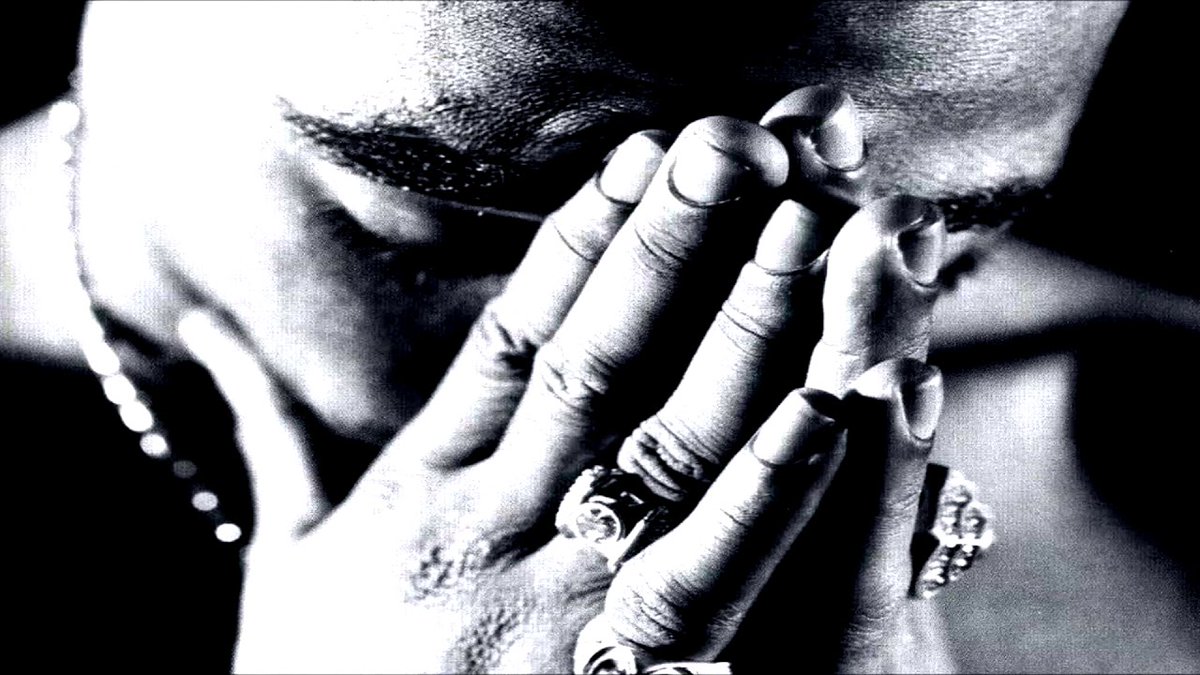 3/ The story begins on October 12th, 1995.
After serving 9 months in prison, Tupac is bailed out by Death Row Record's Suge Knight for $1.4 million.
He immediately flies from NY to LA.
What does he do to celebrate his release? No clubs.
Just goes straight to the studio.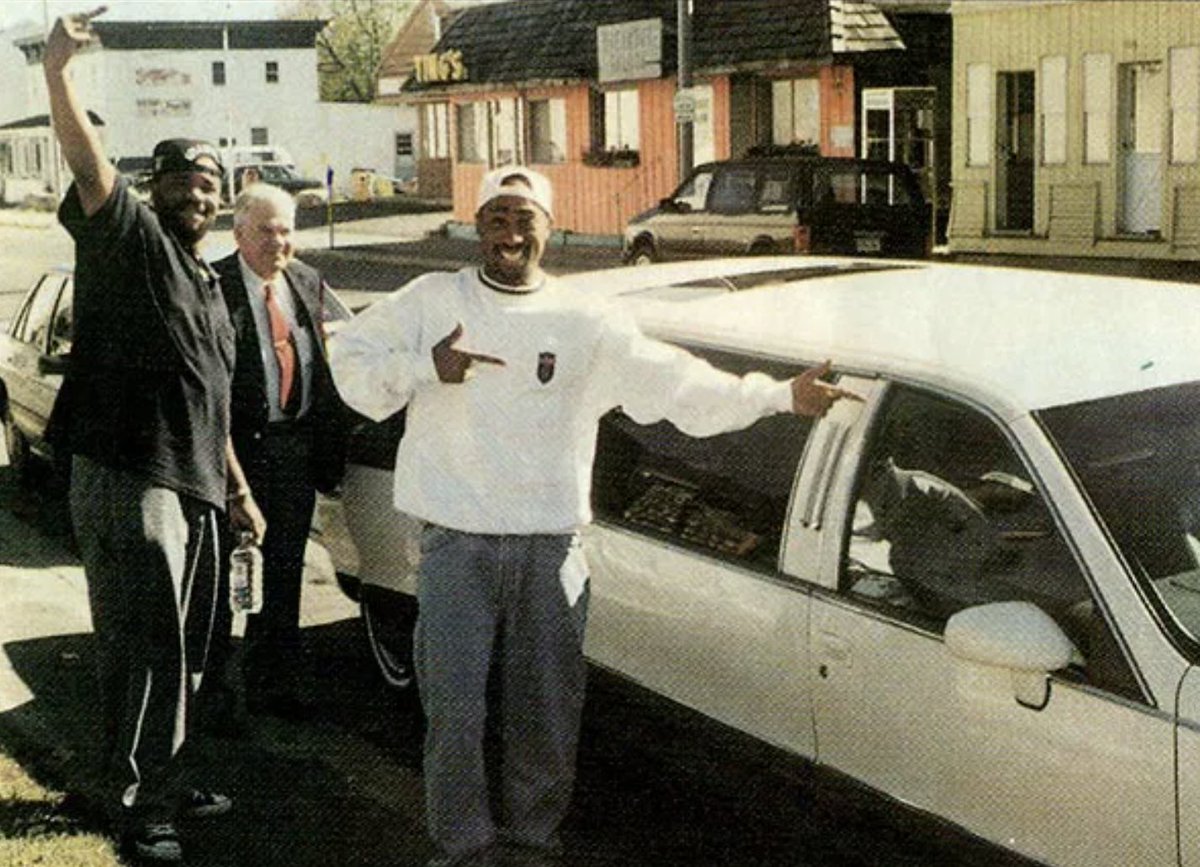 4/ Producer Dave Aron says Tupac arrived at the studio "on a mission" and "wanted to get a lot done in a short amount of time."
That night he records two songs that end up on the All Eyez On Me album ("Ambitionz Az A Ridah", "I Ain't Mad At Cha").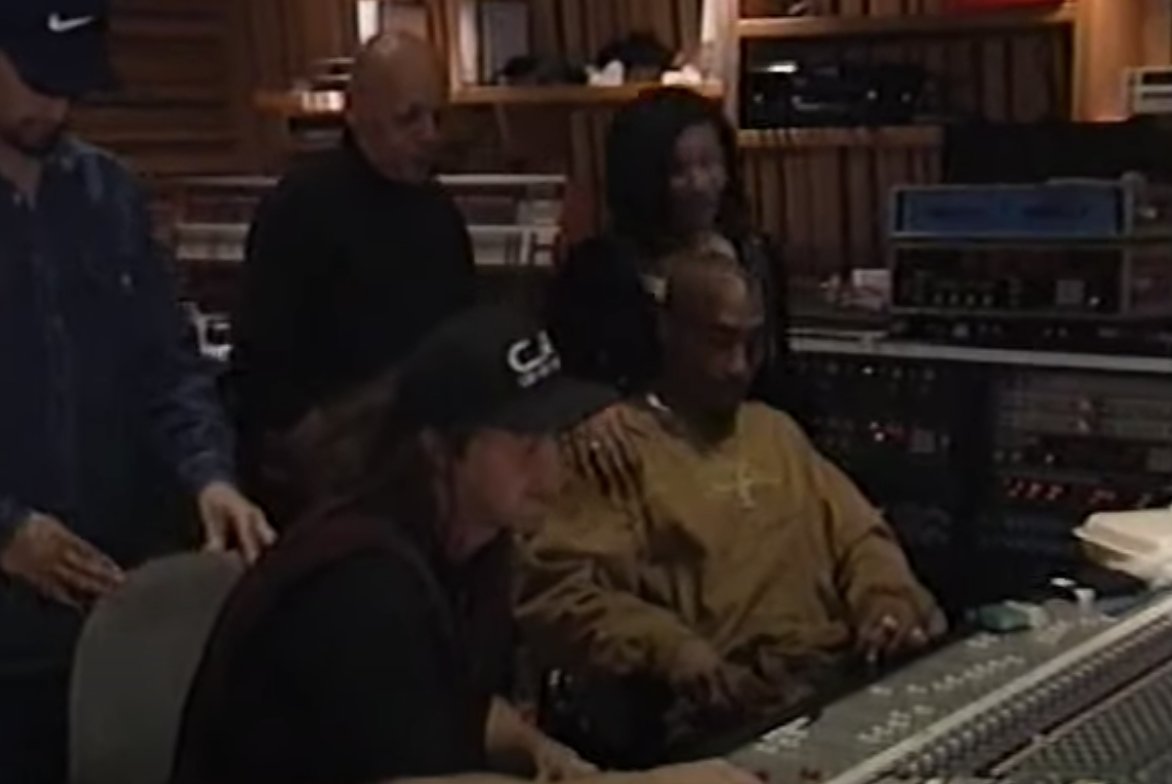 5/ This work pace continues non-stop until his death.

Rapper Young Noble describes working with Tupac: "We'd get up and [go to Tupac's movie set] at 6-7am, and then go to the damn studio after that. We'd get to the studio at 5-6pm, and not leave... until 3-4am."
6/ Actor Tim Roth, who starred in Gridlock'd with Tupac, had this to say:
"[In the trailer during filming] I'd kick back and have a beer and [Tupac would] be sitting there writing...He worked at it. His success was not a fluke. He was a poet."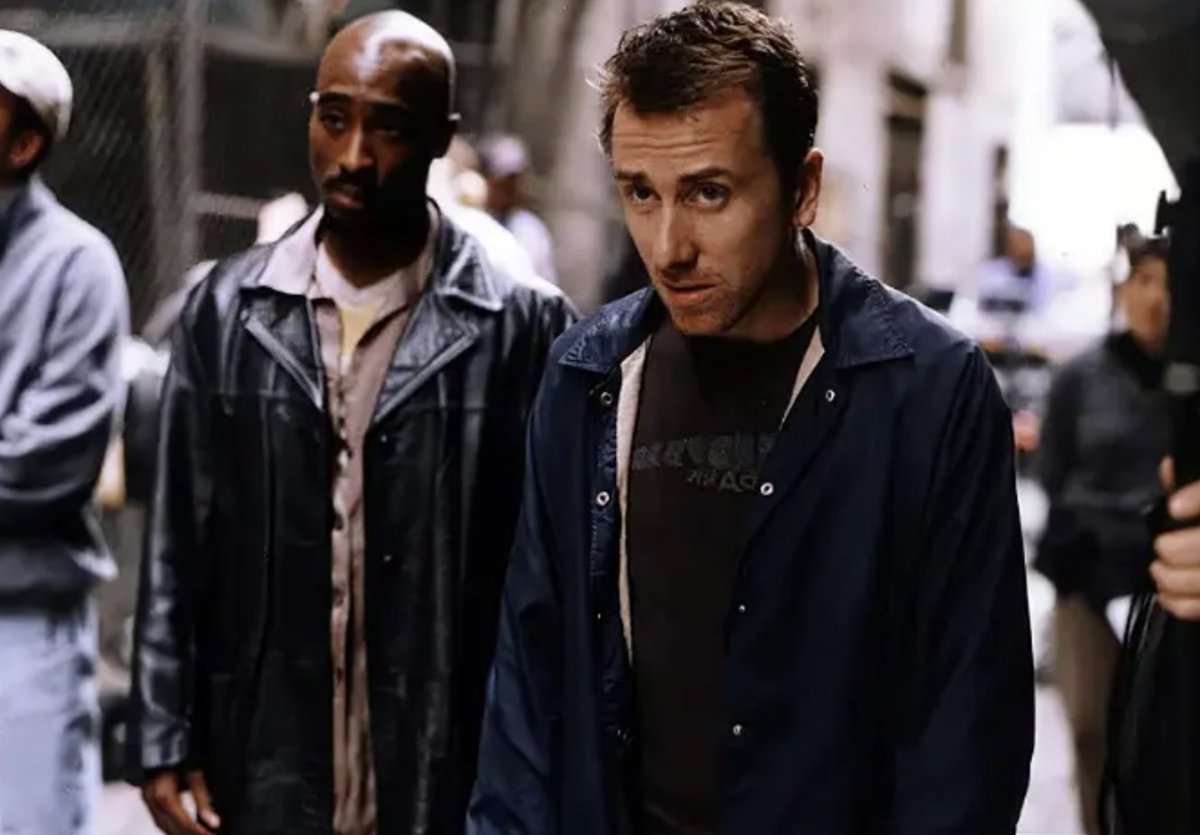 7/ In August 1996 (one month before his death), Tupac records Don Killuminati.
The project takes only 1 week: the lyrics are written and recorded in three days and mixing takes four days.
It's probably Tupac's darkest album and the theme of death permeates throughout.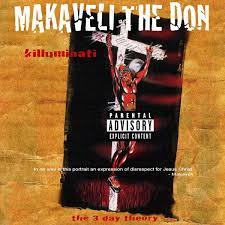 8/ Snoop Dogg's description gives me the most chills.

He remembers how Tupac would finish a song, never listen to it & start the next one:

"To me it was like, why is he working so fast and so hard and trying to finish these records up? He had to know [he would die soon]"
9/ For Snoop Dogg, the biggest sign that Tupac DID know was the fact that he recorded the music video for "I Ain't Mad At Cha" one week before his death.

In the video, Tupac is shot and killed outside of a club.
10/ On September 7th, 1996, Tupac is riding in a car with Suge Knight on the Las Vegas strip following a Mike Tyson boxing match.
The car is targeted in a drive-by shooting and Tupac dies 6 days later from the attack on September 13th, 1996.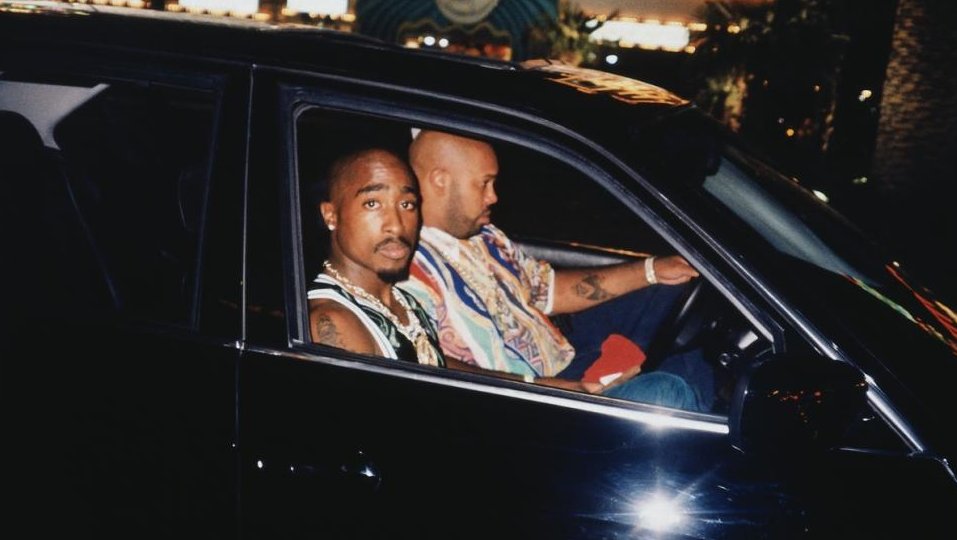 11/ Tupac is only 25 years old when he dies.

A generational creative talent...actor, rapper, poet, singer, writer and cultural icon.

Even with his life cut short, Tupac's stepbrother (Mopreme Shakur) says "he did everything he said he was gonna do."

Rest In Peace, Legend
13/ Cant forget that Pac also did SNL (with Ice-T) in May 1996!
(h/t @AnoshMcAdam)
#TupacShakur