1.)
#EthereumClassic
#ETC
$ETCUSD
w: last week's high looking to be retested, momentum in favor of the bulls. expecting a wick fill to $8.30.
daily: a daily close above $7.25 and expect price to continue, rejection from this level leads to a sell-off

2.)
#EthereumClassic
#ETC
$ETCUSD
- daily: price touched our first target, expecting consolidation at this level before continuing to the upside. momentum remains in favor of the bears.
- 4hour: price could fall as low as $6.55 no confirmation yet, a close above $6.99

3.)
#EthereumClassic
#ETC
$ETCUSD
- 4hour: looking for a reversal inside this zone, price action looks like it wants to continue to the downside. $6.00 a possibility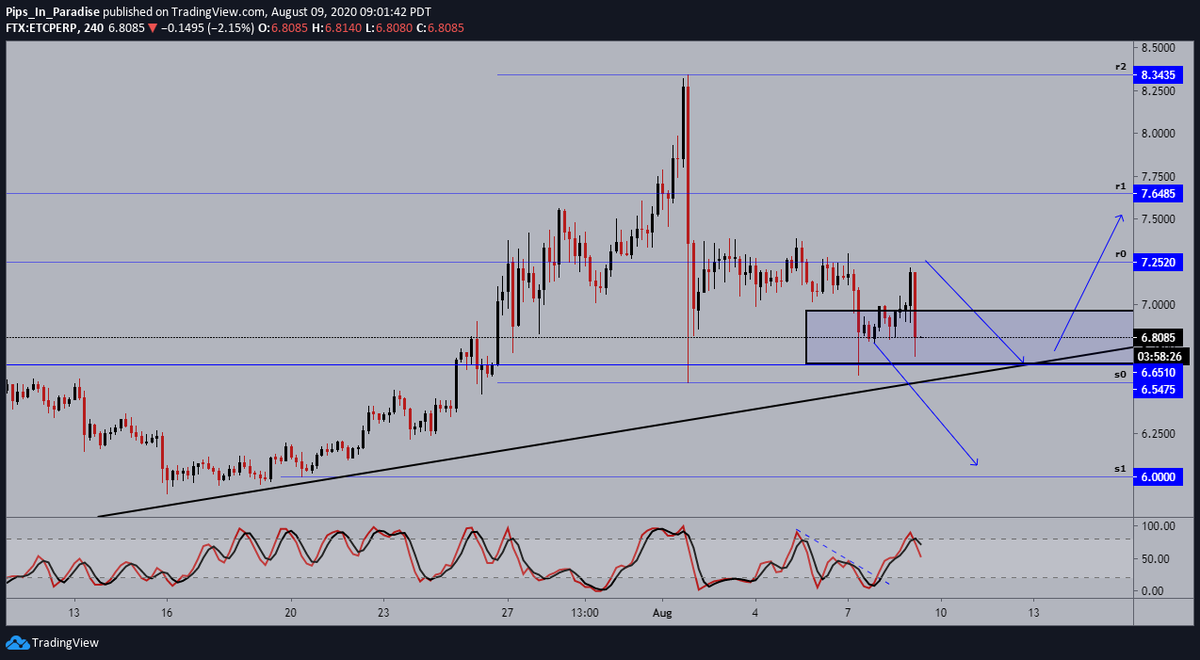 4.)
#EthereumClassic
#ETC
$ETCUSD
- 4hour: price continuing to consolidate inside our zone, a 4hour close above $6.9825 is a good sign we continue to the upside. rejection from this level and expect a sell-off towards $6.50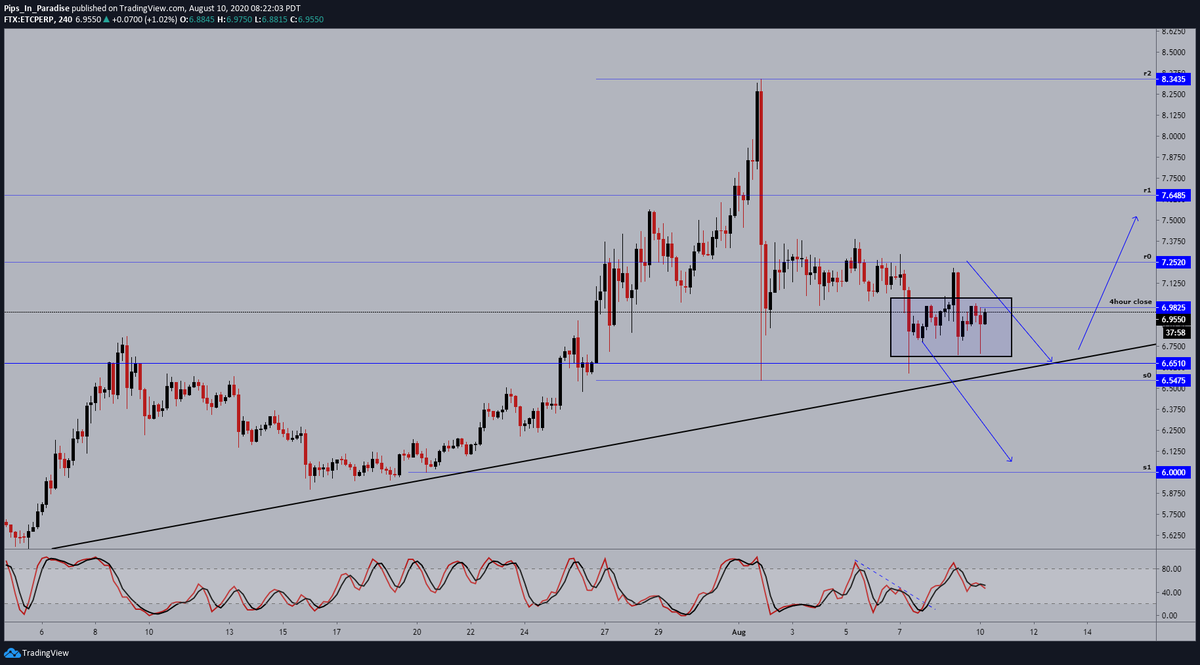 5.)
#EthereumClassic
#ETC
$ETCUSD
- 4hour: price broke above our $6.9825 target & retested for support before continuing to the upside. trade activated, next target $8.35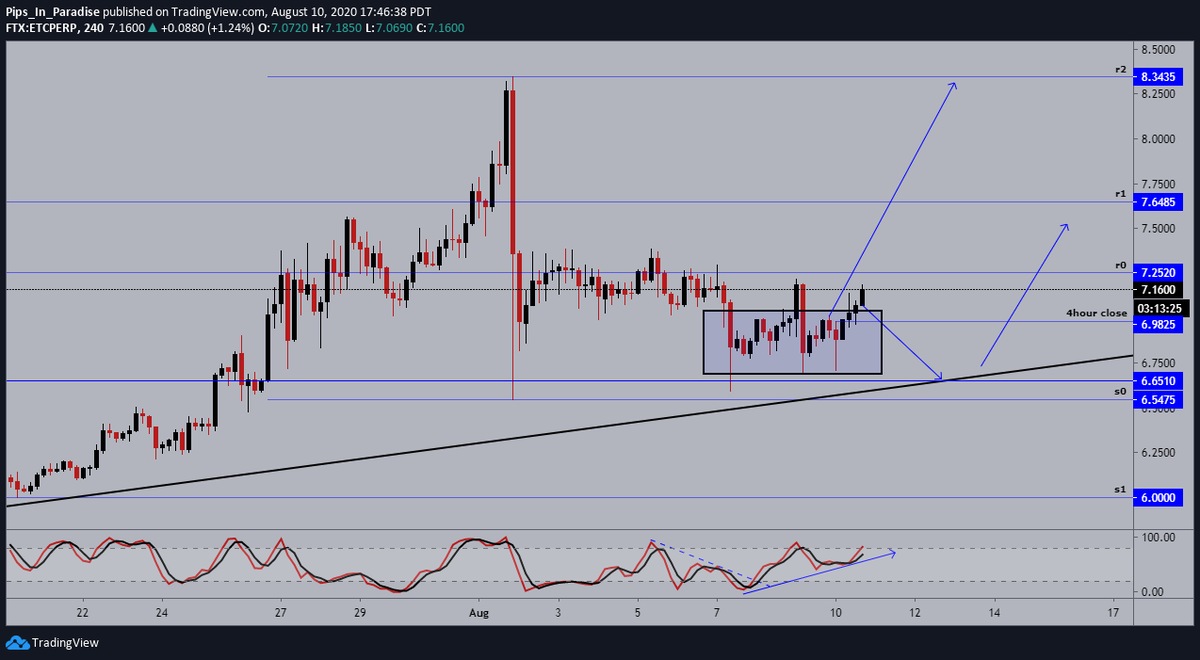 6.)
#EthereumClassic
#ETC
$ETCUSD
- 4hour: nice bulltrap as price continues to retrace and consolidate inside our zone. momentum in favor of the bears, looking for support. $6 etc still a possibility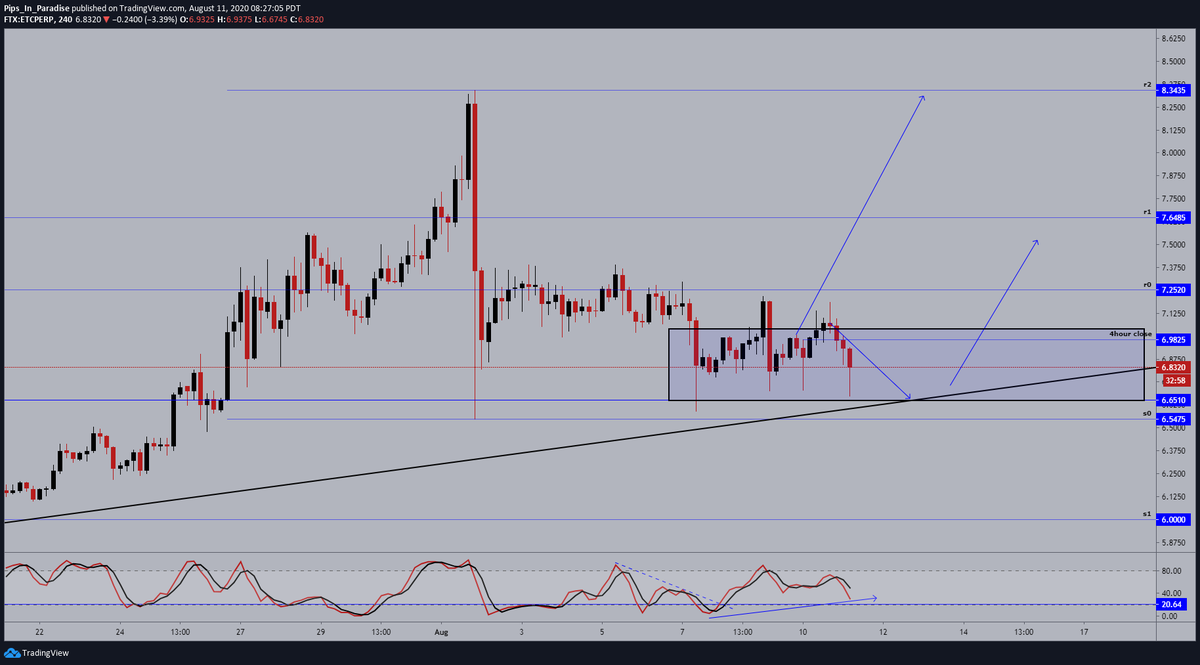 7.)
#EthereumClassic
#ETC
$ETCUSD
- 4hour: price continuing to slowly sell-off, however, we remain inside our zone. momentum remains in favor of the bears, looking for support. last time we were at this level we went parabolic, looking for support at this level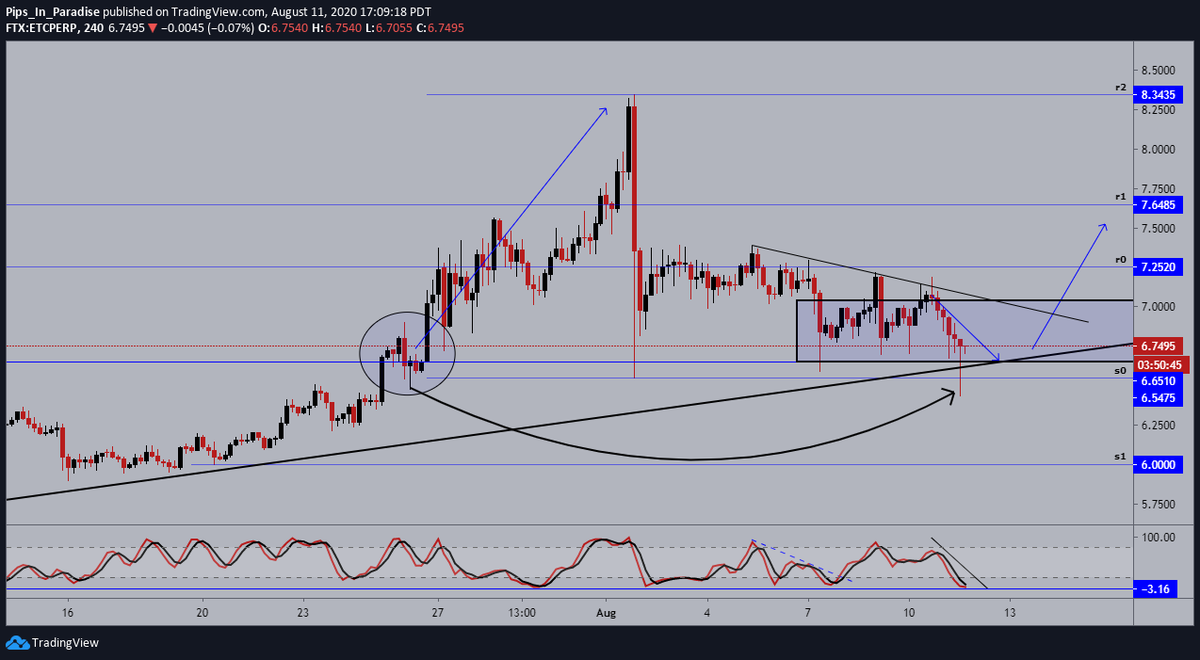 8.)
#EthereumClassic
#ETC
$ETCUSD
- 4hour: price has found support inside our zone, and momentum has also found support and in favor of the bulls. expecting price to continue to the upside, a rejection at his level and expect $6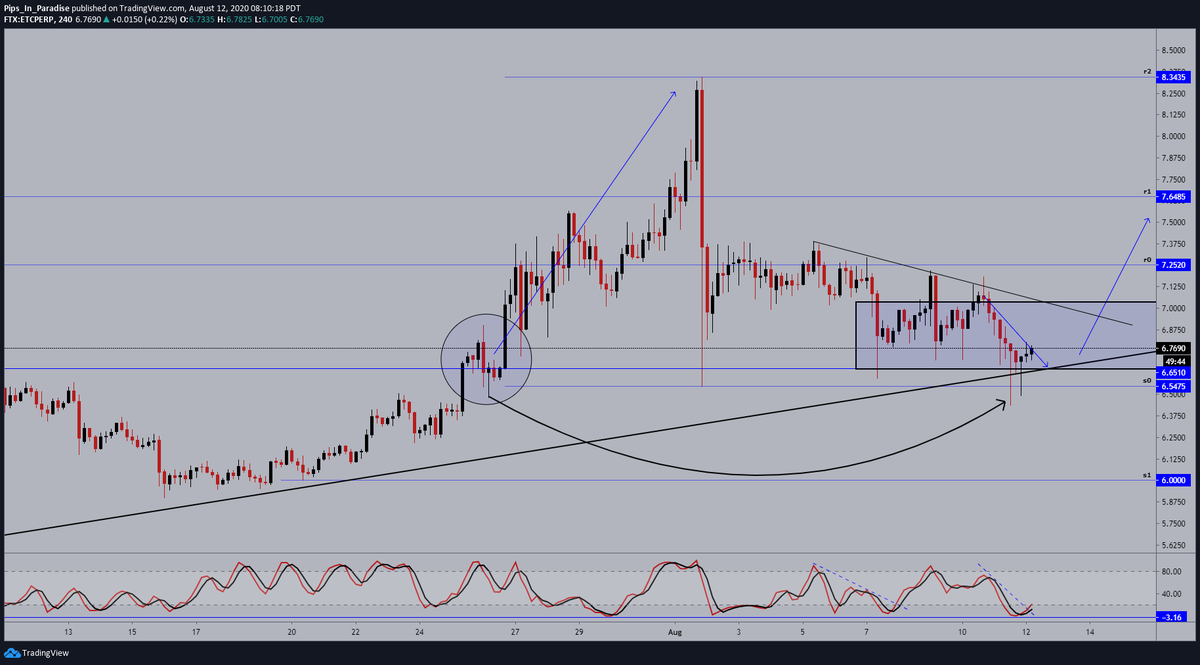 9.)
#EthereumClassic
#ETC
$ETCUSD
- 4hour: not much has changed, price continuing to consolidate. momentum slowly shifting in favor of the bulls....sitting on my hands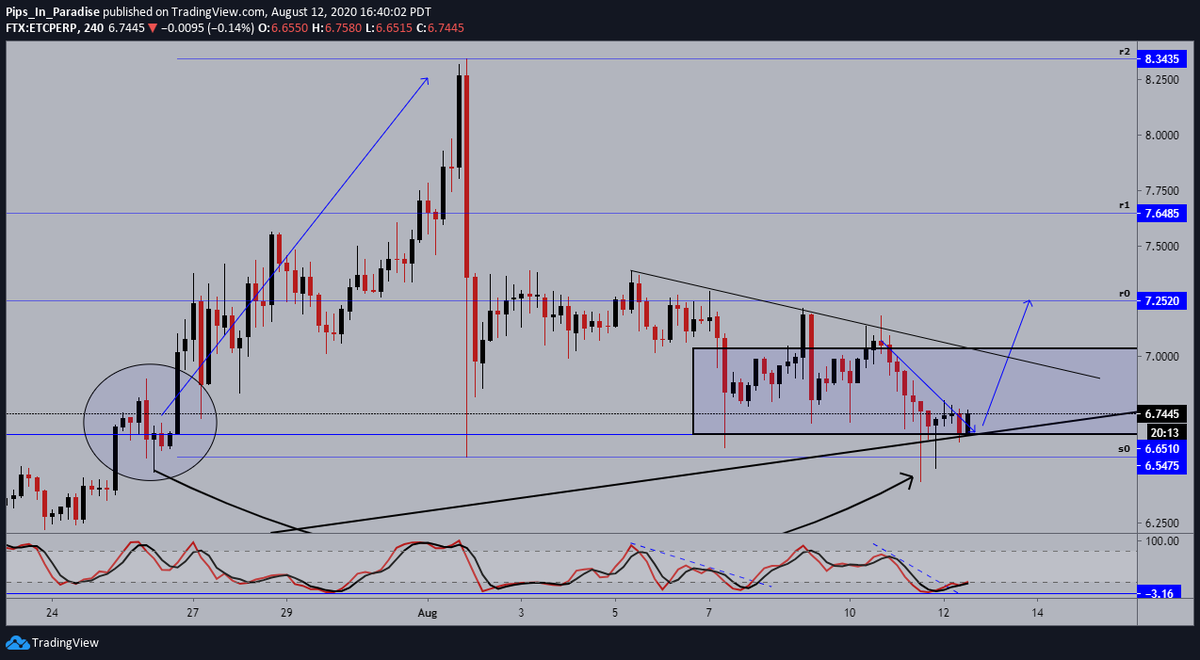 10.)
#EthereumClassic
#ETC
$ETCUSD
- 4hour: price action taking its time to set up, momentum remains in favor of the bulls. sitting on my hands until confirmation, $6 etc still a possibility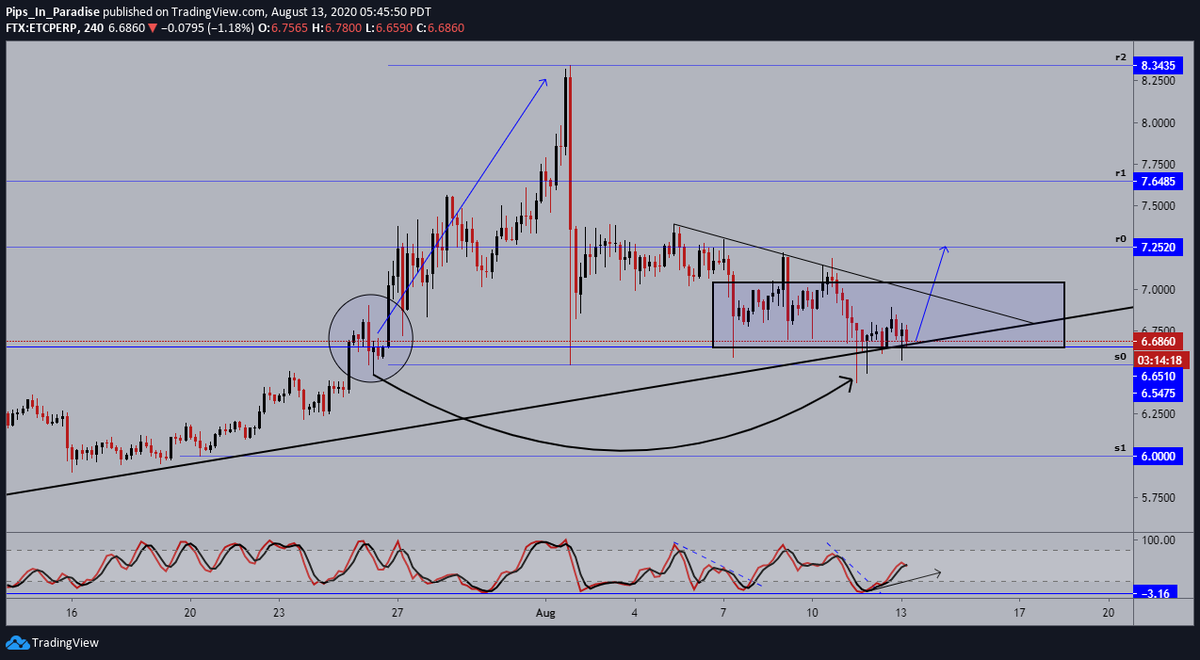 11.)
#EthereumClassic
#ETC
$ETCUSD
- 4hour: taking an entry at this level, nice double bottom, and momentum heavily in favor of the bulls. it goes a little something like this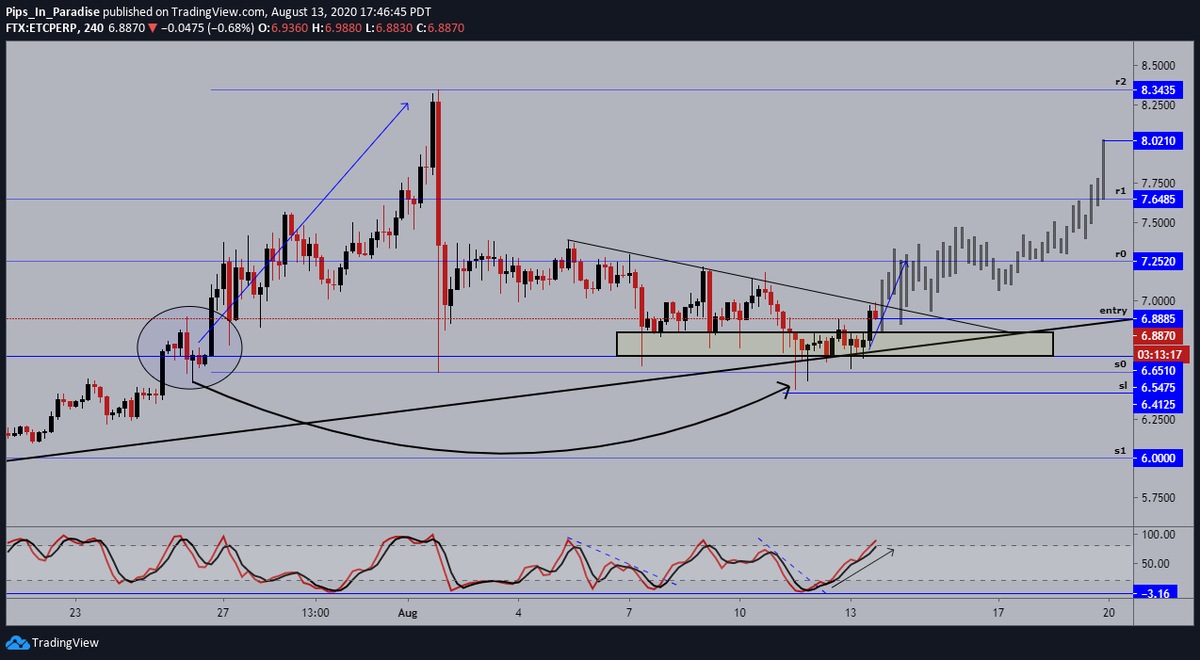 12.)
#EthereumClassic
#ETC
$ETCUSD
- 4hour: price moving slow, but it's moving. looks like we are retesting our major support on the smaller timeframes before continuing to the upside. momentum remains in favor of the bulls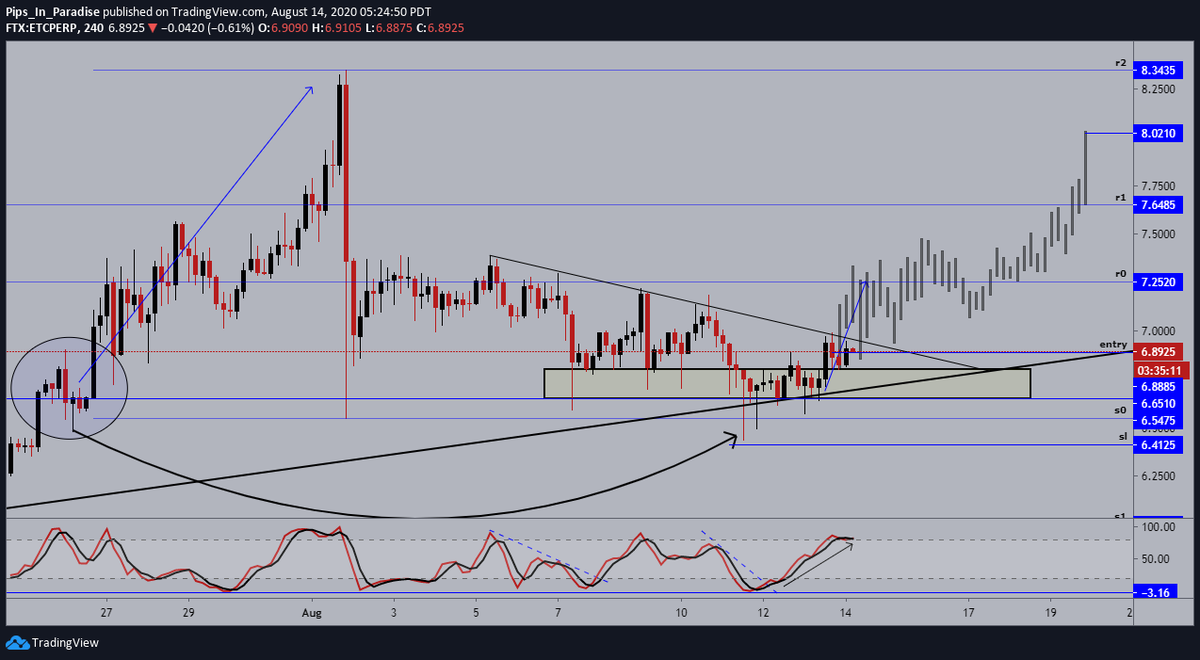 13.)
#EthereumClassic
#ETC
$ETCUSD
- 4hour: slowing trucking along, price stuck in a triangle now. momentum remains in favor of the bulls this could be the push to $7.25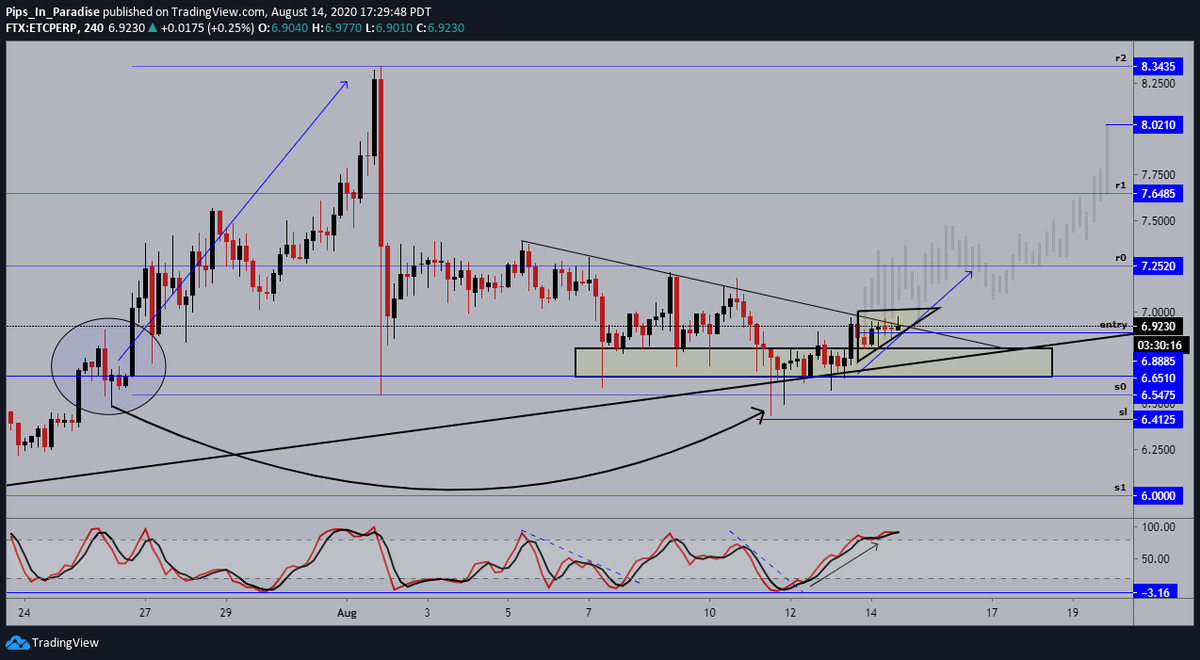 14.)
#EthereumClassic
#ETC
$ETCUSD
- 4hour: price finally above $7, momentum remains in favor of the bulls. expecting some more minor consolidation at this level before continuing towards $7.25