Ever since
@GretaThunberg
's, in many regards excellent, summer speech (
#sommarip1
) I've been trying to come to terms with the sources used to rule out
#NuclearEnergy
as the cornerstone in fighting
#ClimateChange
. Now
@TIME
has published the full script..
https://time.com/5863684/greta-thunberg-diary-climate-crisis/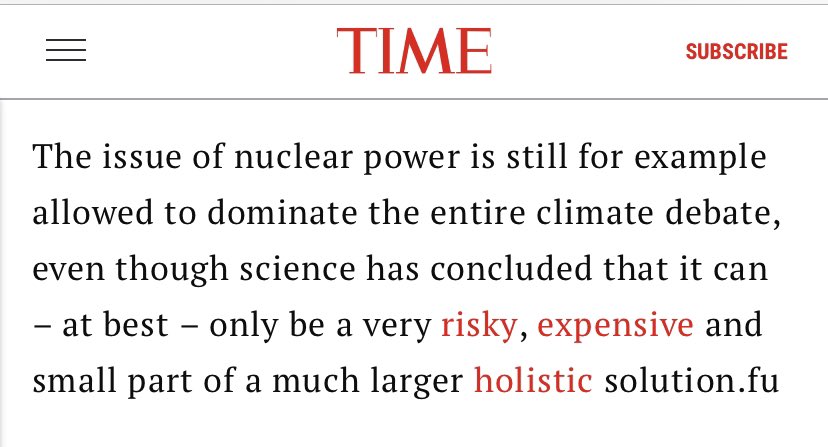 ..with links to her sources. Turns out "Risky" comes from HPC running over budget(!), and "expensive" is based on openly anti-
#nuclear
@MycleSchneider
's WNISR report, with no regard to e.g. system costs.
= two words w/o any backing that delay dealing with
#climate
issues. Why?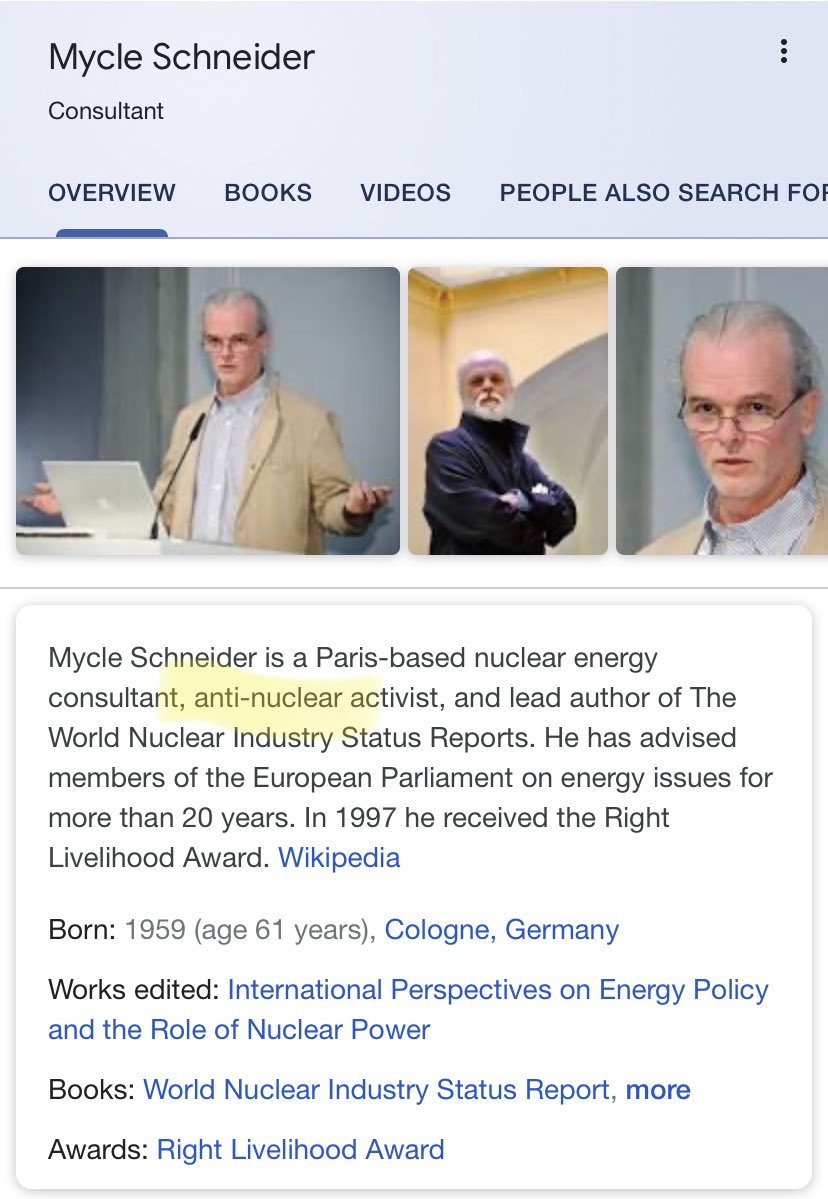 Don't get me wrong, HPC has gone over budget and time and may cause a financial "risk" to UK citizens vs not doing anything, but it's also incremental to achieving
#netzero
. But it's crazy cherry picking. China builds 6+ reactors cheaply per year. Decoupling always needs nuclear.
...hence, ruling out the entire global ambition of decarbonized energy sectors – in which nuclear is the only scalable, plannable and reliable fossil free electricity source readily available – is like ruling out global wind power due to
#Markbygden
taking 20 years to build...
...or taking the price correlation issues now seen across all grids with (too) large installed weather-dependant electricity capacity (lex
#Energiewende
) as a reason not to invest more in clean
#energy
solutions – pleasing the fossil lobby and their deadly "natural
#gas
".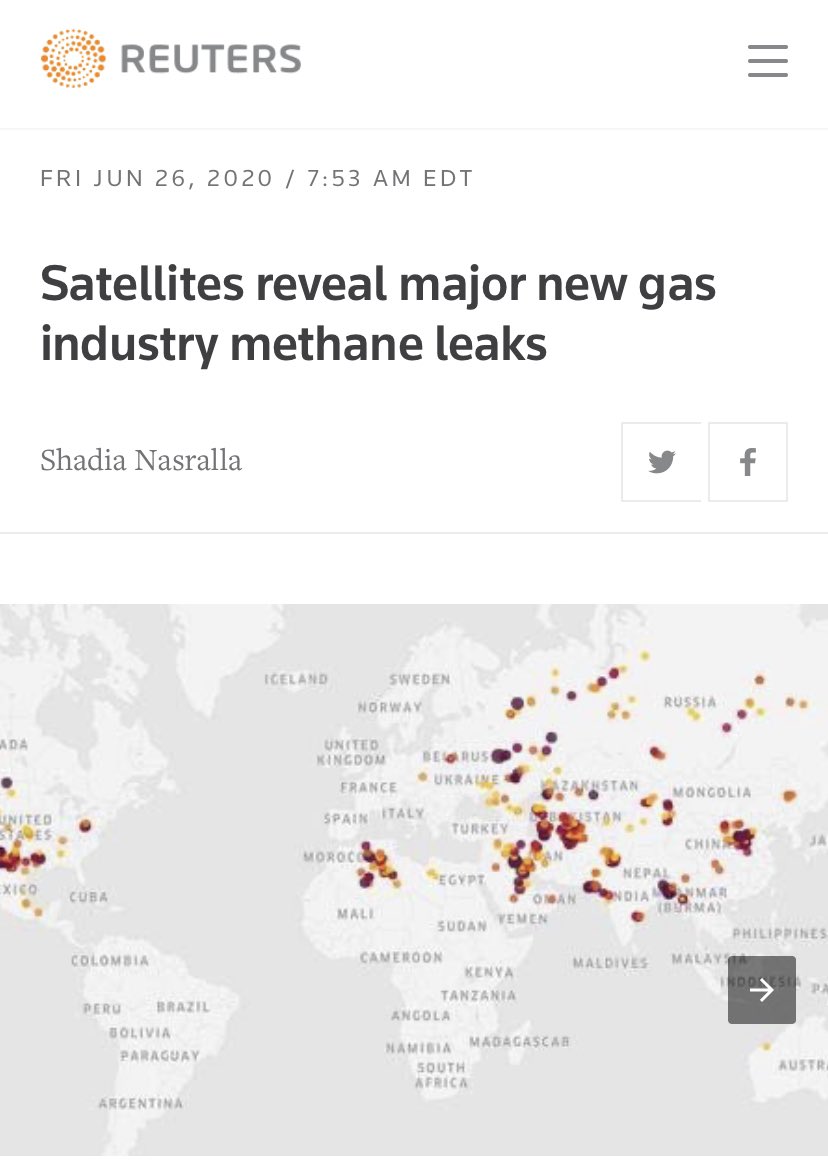 For more relevant numbers, and perspective, on 'risk' (i.e. the way the word likely was perceived by listeners, as something 'dangerous') we just need to look at the overall peer-reviewed facts.
@OurWorldInData
also covers this topic diligently. Nuclear saves lives every day.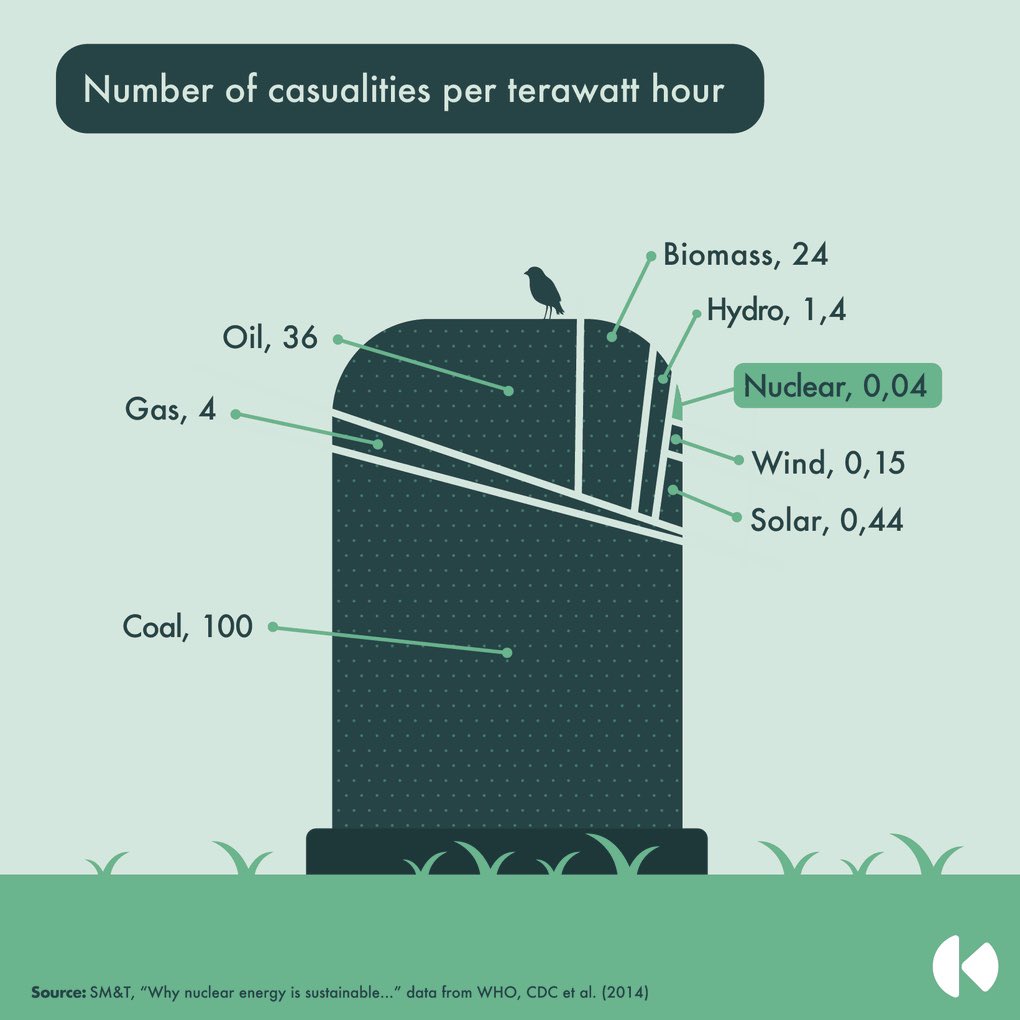 'Expensive' is true in a "energy only" model. But as investors in clean energy stress; price correlation (overproduction/no storage), EROEI, transmission, lack of inertia/grid services drive system costs of non-nuclear <50g CO2/kWh grids. *Graph a few years old, new one out soon.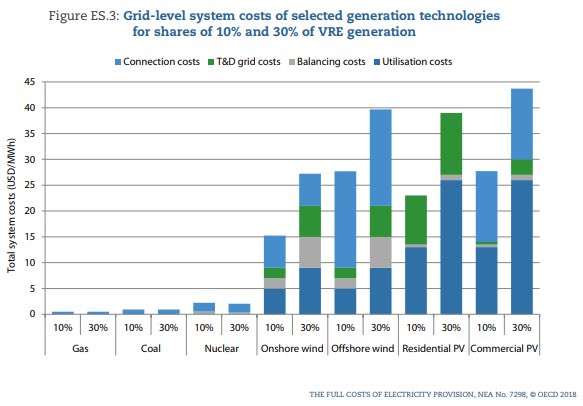 Words matter, Greta, and you're rightfully influential, have a strong voice amongst a new generation of leaders, so I ask you, please – follow the likes of
@AOC
and
@ziontree
, study facts and help fight the 85% of world energy that is fossil.
#Nuclear
is instrumental in doing so.