#VERIFIED
#OperationHashtag

Reality of the hashtag-
#Hinduphobic_Bollywood
& how twitter trends are managed

Syndicates use private facebook groups to make such hashtags trend

I managed to get a source inside one such group who took me deep inside it. READ ON

1/8

This hashtag was trended because of
#PatalLok
which they feel is Hinduphobic

They began by trolling
#PataalLok
producer
@AnushkaSharma
& then
@imVkohli

Soon it became about the entire bollywood & usual suspects came on their radar, like-
@sonamakapoor
&
@ReallySwara
2/8

This pvt group has both men & women

Some of its members were SAD that
#CycloneAmphan
was trending above
#Hinduphobic_Bollywood
. How humane!

For instance, take a look at this comment made while celebrating hashtag's success by a member of this private Facebook group

3/8


The group has 8.2K members & is one of the many private FB groups running as part of a syndicate to make
discourse on twitter vitriolic

Run in very organized manner, with
dedicated members for composing
tweet content, choosing pics etc

Screenshot of the pvt group

4/8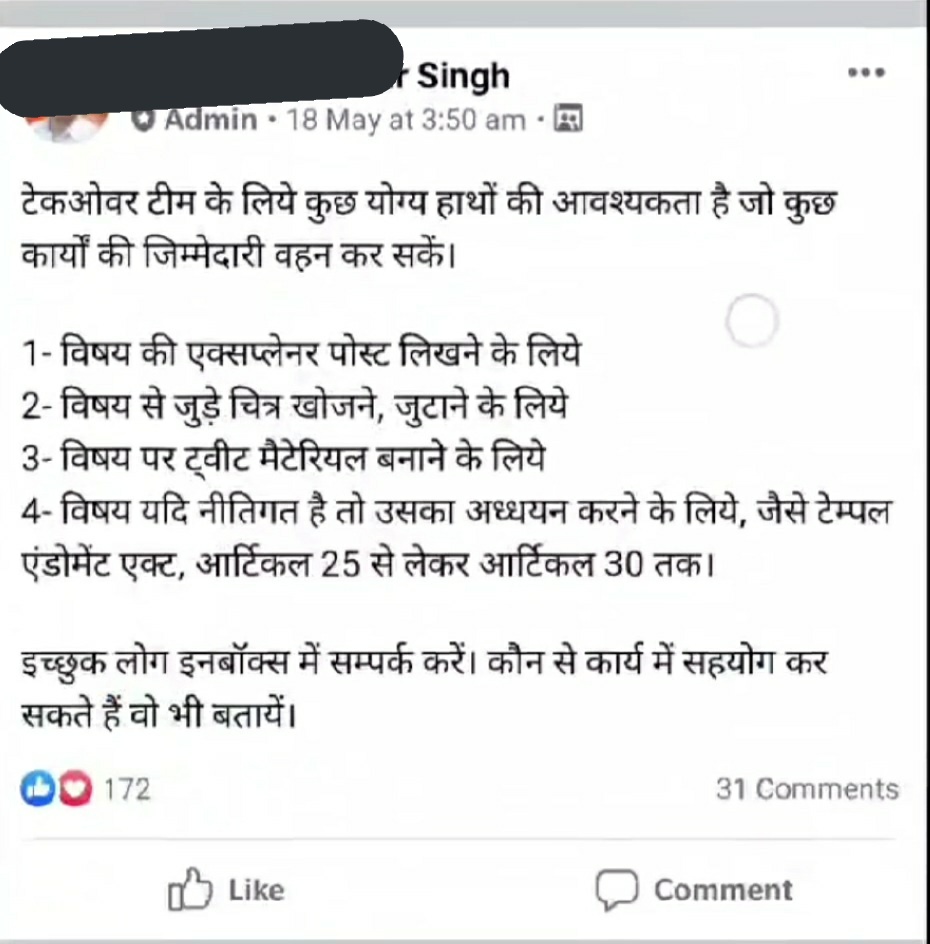 Game begins with the admin posting a hashtag in the FB group

Other members start tweeting using the hashtag. They tag influencers

Tweets against their hashtag are also shared so that other members could attack the critics together

Screenshots of the pvt group

5/8

These private Facebook groups put in their might in hours long marathon tweeting to make Hindutva hashtags trend

Language used in these tweets is sexist, communal & abusive

It's a TRAP laid to attract responses from the 'other' side, which many end up falling for
6/8


By sheer volume of tweets, these groups make a hate-filled & reaction-evoking hashtag trend

Eg- This group single-handedly trended
#Hinduphobic_Bollywood
the entire evening yday

Influencers from the 'other' side jumped in to counter BUT ended up helping this group
7/8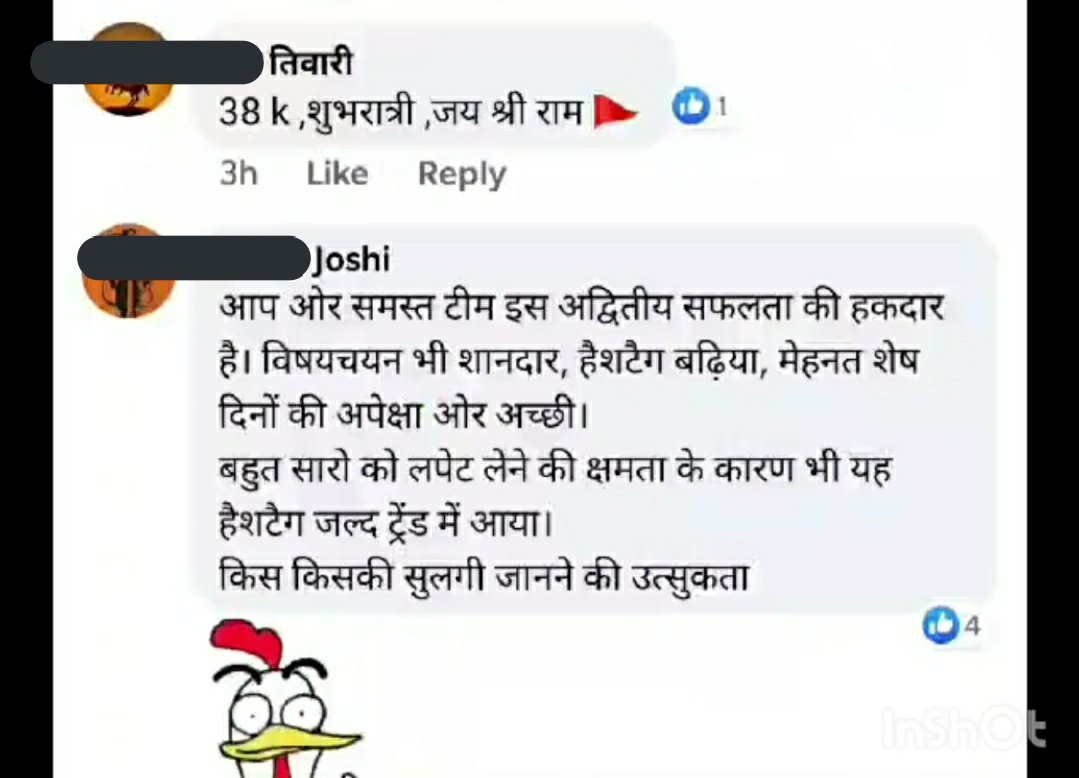 All screenshots are of a PRIVATE FB group &were accessed by me through a whistleblower member

These are folks who spam your twitter & are NOT interested in exchange of views. Moral of the story is IGNORE THEM. Spend your twitter real estate on amplifying good journalism
8/8


TOOLKIT admin wrote names of JOURNALISTS. To tag, attack & for info

Makes them all liable for CRIMINAL stuff this group does? NO. But most of these 'Journalists' applied a different rule to target those named in Greta's tweet as info source
'Your dog tommy, our dog dog?'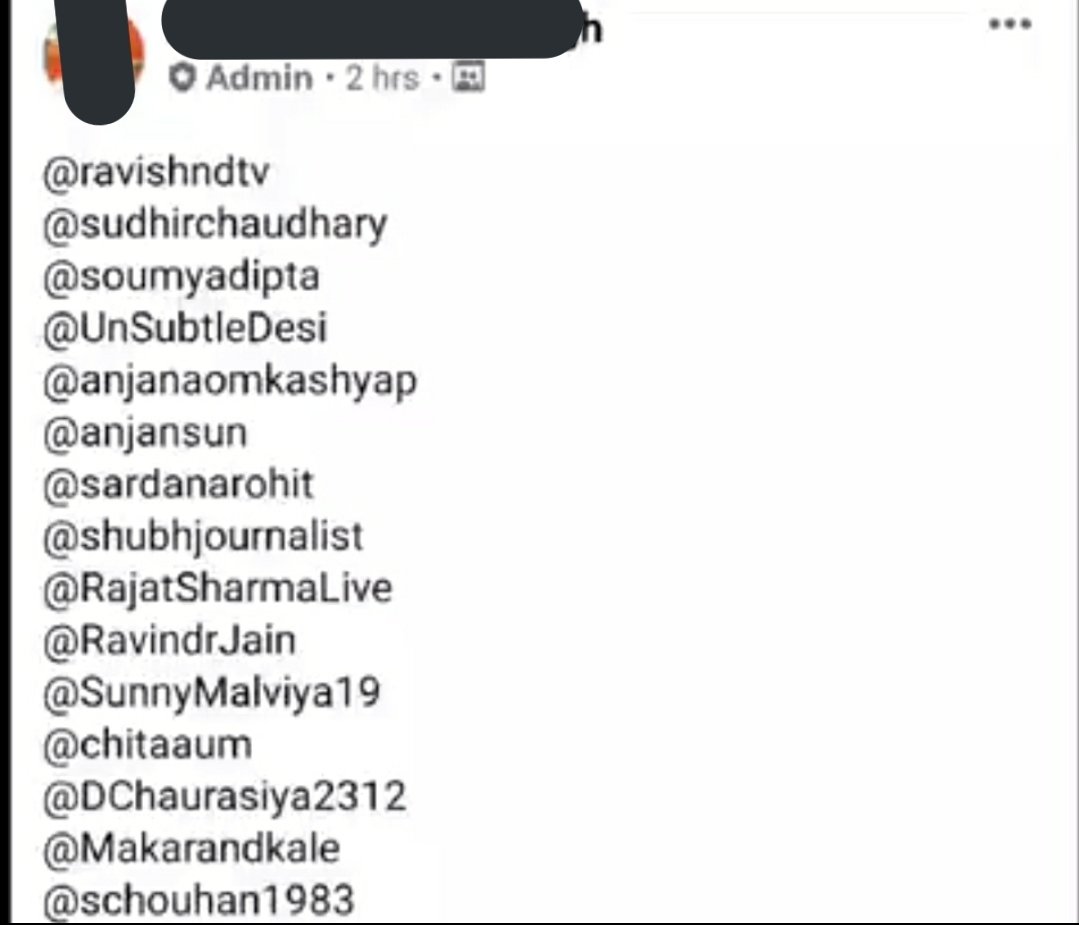 Not shocking to see MOST of the names in this
#TOOLKIT
BUT why were names like
@ravishndtv
written?

To attack him. And others like
@khanumarfa
,
@scroll_in
,
@newslaundry
,
@VinodDua7
& INDEPENDENTS

Language used- 'Inpe VAAR karne ka samay hain' = Time to ATTACK/ASSAULT


#FarmersProtest
was just an excuse for them to vent their hatred for Sikhs. Their hate for Sikhs is NOT NEW.
Here's a text in this TOOLKIT by affliated group's MODERATOR in May 2020.
Irked by Muslim-Sikh bond, he labeled these Sikhs as TRAITORS for SANITIZING Jama Masjid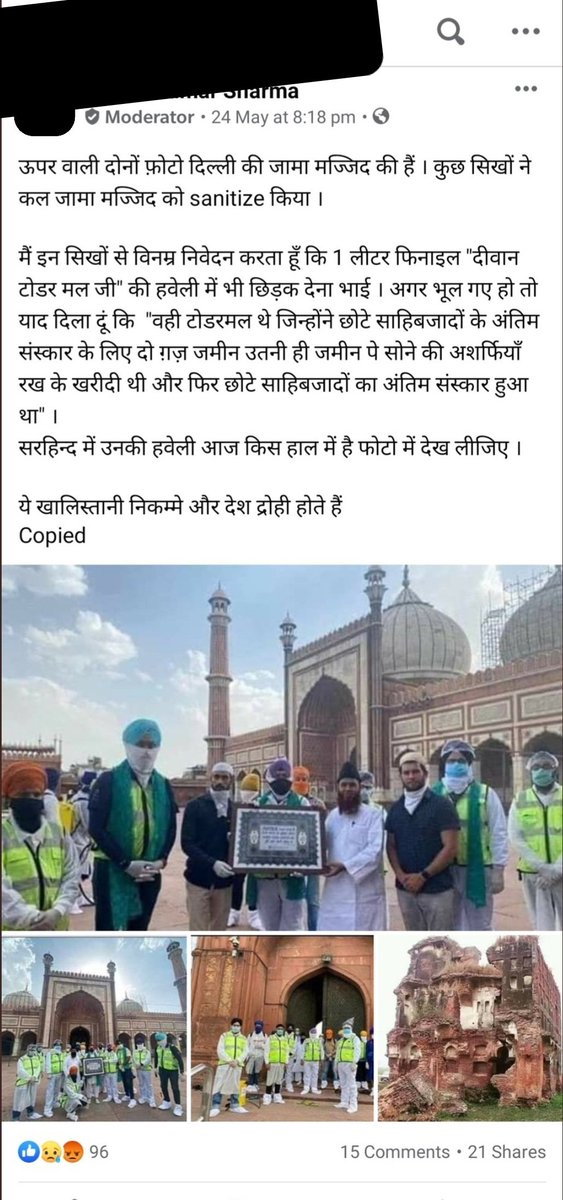 A small team makes tweet
#TOOLKIT
consisting of texts, memes & GIFs

Team has experts like graphic designers

Other members simply copy-paste from a google document
#TOOLKIT

Read members gleefully admitting how they tweet WITHOUT EVEN READING what they are tweeting


And there's panic in the group post my expose. Members wondering how their PRIVATE group's info got LEAKED. They call it an act by 'Vibishan'. That makes them 'Ravan'

?
Also, THREATS to break my legs. Does it make all 8000+ members of this TOOLKIT LIABLE for this threat?



#OperationHashtag
THREAD

FB Group also had a
#TOOLKIT
to target bollywood's Female actors whose names came up in Drugs probe

Intent in this was not to make the hashtag trend but to build a narrative against actors

Top Targets-
@deepikapadukone
&
@ShraddhaKapoor



Here's how brainwashing works in such hate TOOLKITS

Everything in world is anti-Hindu. Anti-Hindu facebook, anti-Hindu constitution. Even 'HUMAN RIGHTS' are 'Hinduphobic'


Even Hindu Godmen who advocate secularism are not spared

Most chatter is against minorities


#OperationHashtag
As shown in the 1st tweet, this FB group of 8000+ men & women targeted many celebrities on twitter including-
@AahanaKumra
,
@Its_Badshah
,
@RichaChadha
,
@konkonas
,
@sonamakapoor
,
@kalkikanmani
,
@VishalDadlani
,
@SethShruti
,
@humasqureshi
&
#KareenaKapoor
.