20/n
#SAMASKAR
- 9 ::Upnayan (उपनयन) /YagnoPavit
IMP: Child UNDER GURUs Observation - ALL 3 VARNAS
Purpose: Admission for FUTURE ROLE (VARNA) OF TEACHING/BUSINESS/PROTECTING; At BIRTH all are SERVICE /NOURISHING CLASS
What: Sacred Trinity Thread & Gayatri Mantra
When: Contd..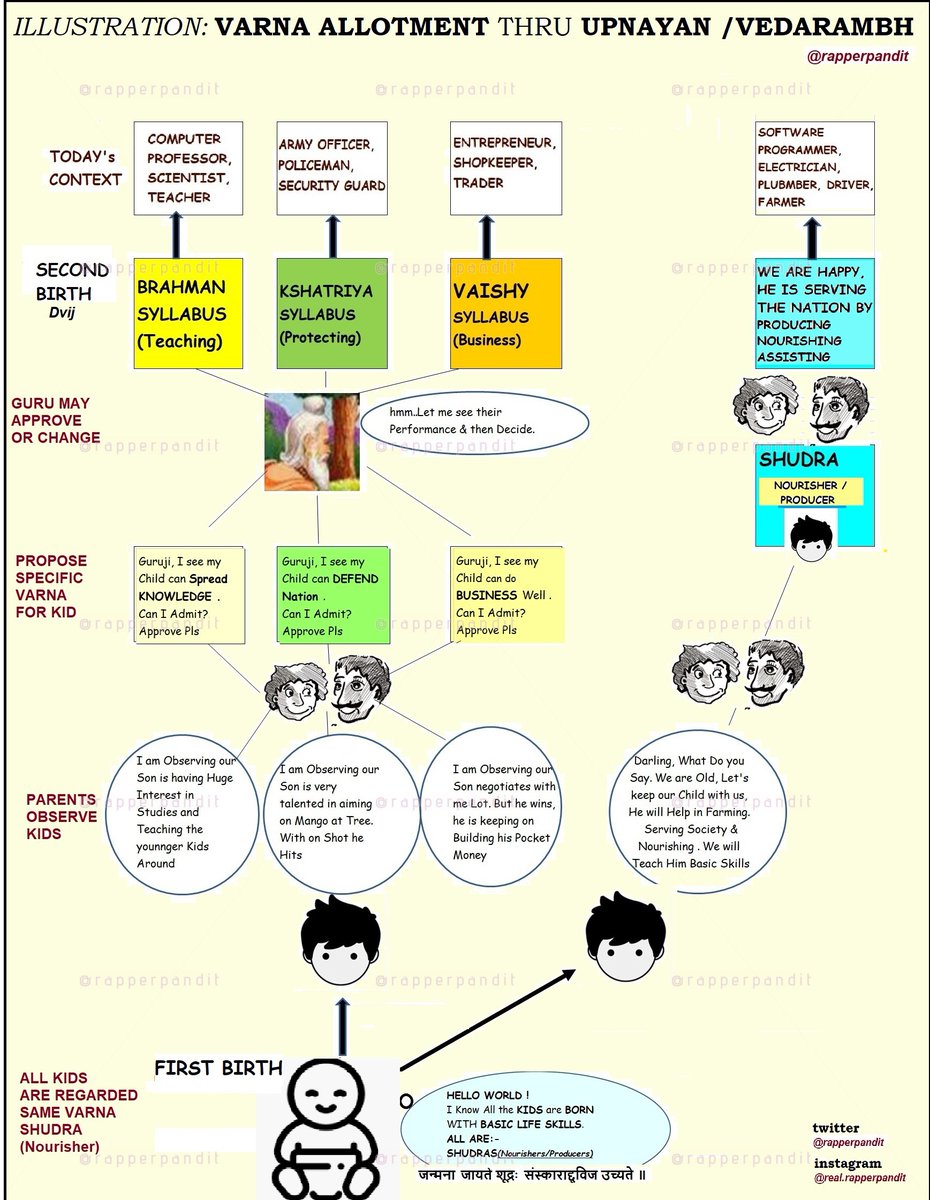 21/n - UPNAYAN TIMELES : VARNA Applicants
Brahmin-8th (Conception Yr) (Min-5 Max-16) (Brmn early ,More Syllabus)
Kshatriya-11 (Min-6 Max-22)
Vaish Min-12 (Min-8 Max-24)
How 2 Identify Students in Gurukul? Different THREAD
Brmn- कपास Kstr-सूत Vaish- ऊन eg School HOUSE BADGE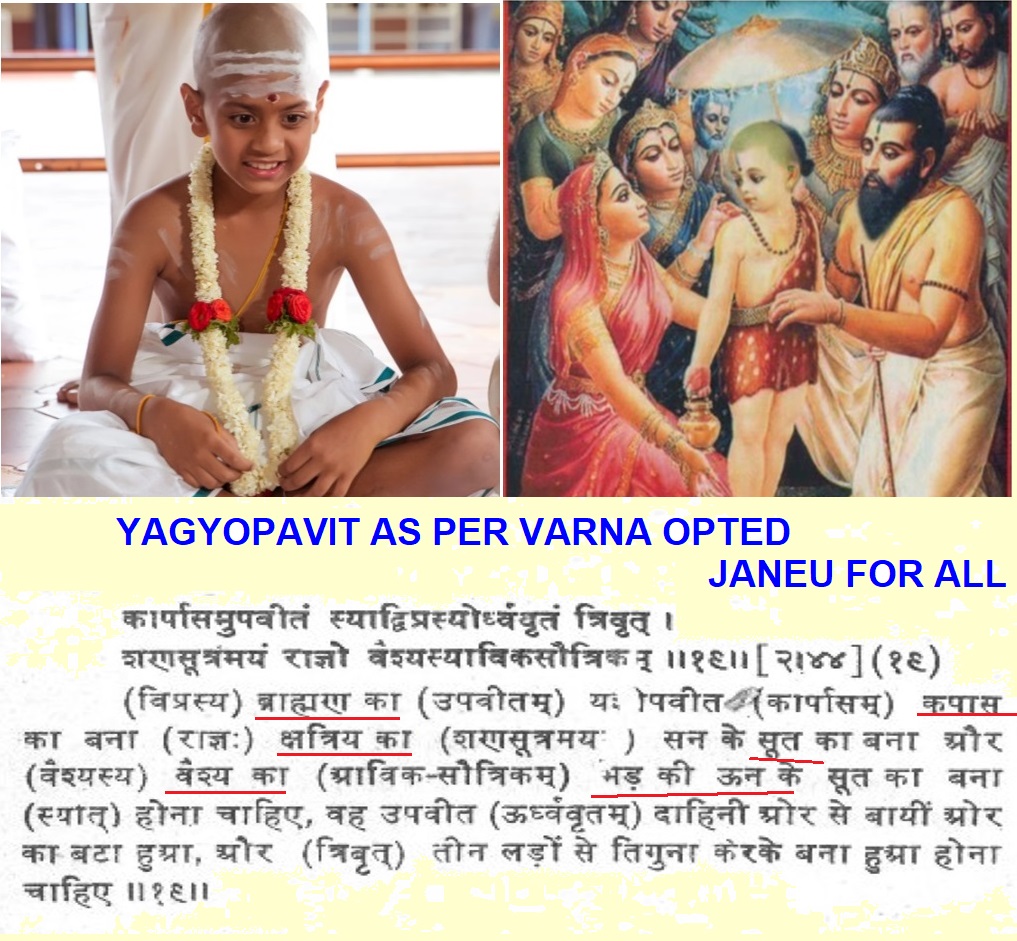 22/n
#SAMASKAR
- 11 ::Vedarambh (वेदारंभ)
Purpose: GURU assesses & Allots VARNA Specific Courses
What: BASIC COURSE +VARNA Specific COURSE (eg. Dhanurveda Advance courses to Kshatriya)
When: Along with UPNAYAN
- HOSTEL Life , Students Learns DISCIPLINE, Sheds EGO, Lives by ALMS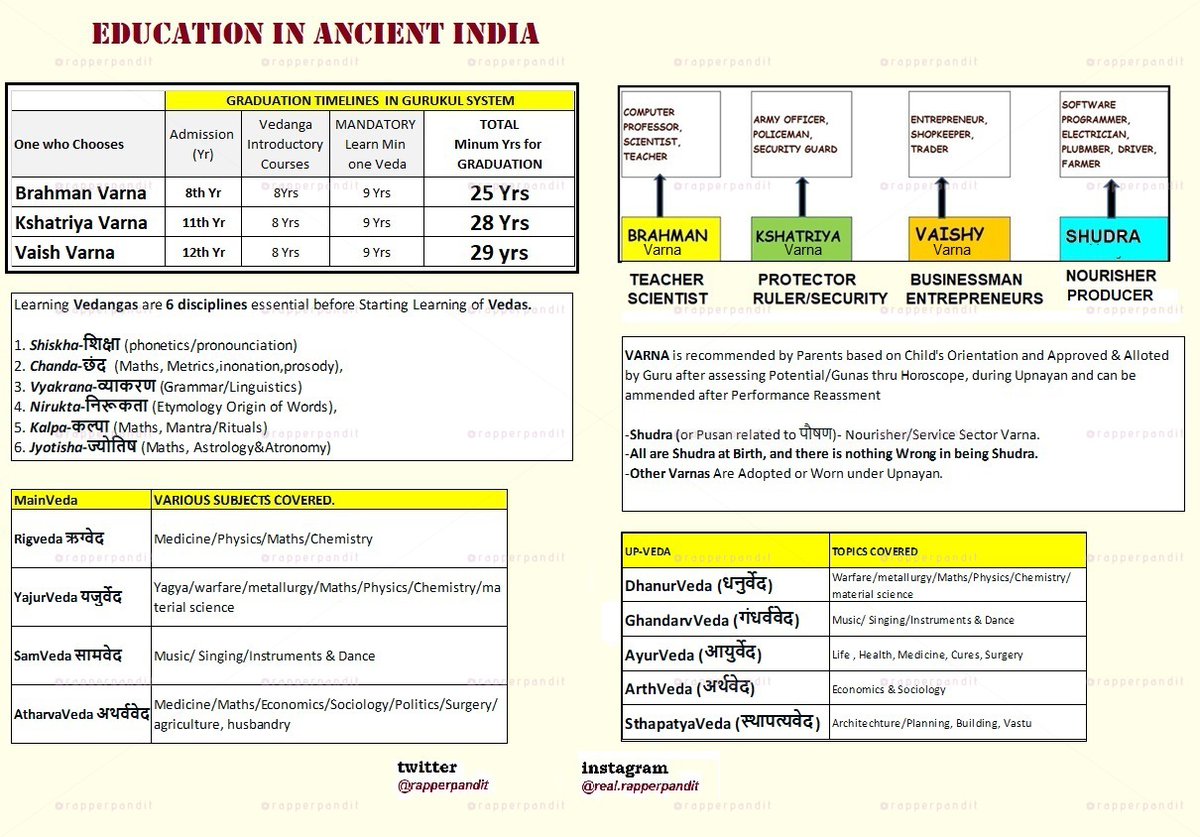 23/n
#SAMASKAR
- 12 ::Smavartan (समावर्तन)
IMP: HOME COMING AFTER RECEIVING EDUCATION
Purpose: Only After Completing Education Marriage Can be Done
What: Taking a Ritual स्नान (i.e why Bachelor Degree is Called स्नातक )
When: Completes at Min 25Yr
Check the Details in PIC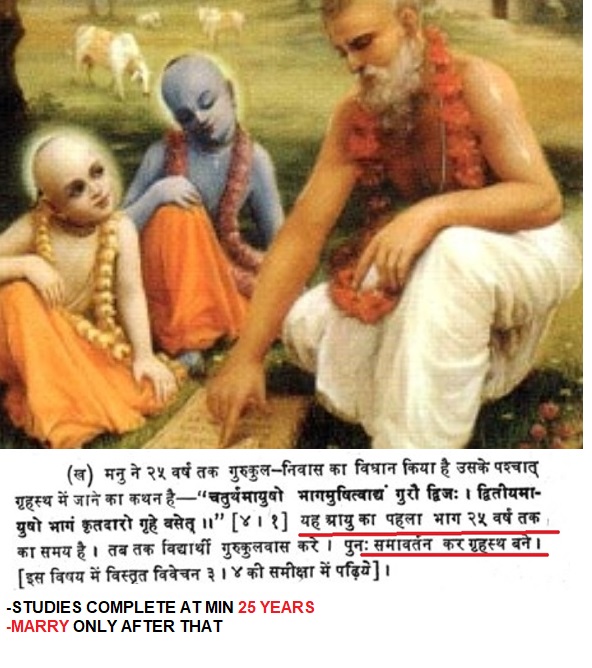 24/n
#SAMASKAR
- 13 ::Vivaha (विवाह)
IMP: NO CONCEPT OF CHILD MARRIAGE ,DOWRY IN VEDAS
What: A Role Agreed Mutually by Husband-Wife: Take Care of EachOther &Contribute to Society&HumanRace
When: Boy More than 25 Years, Girl More than 16 Years (Preferably 25)
Details in (Pic)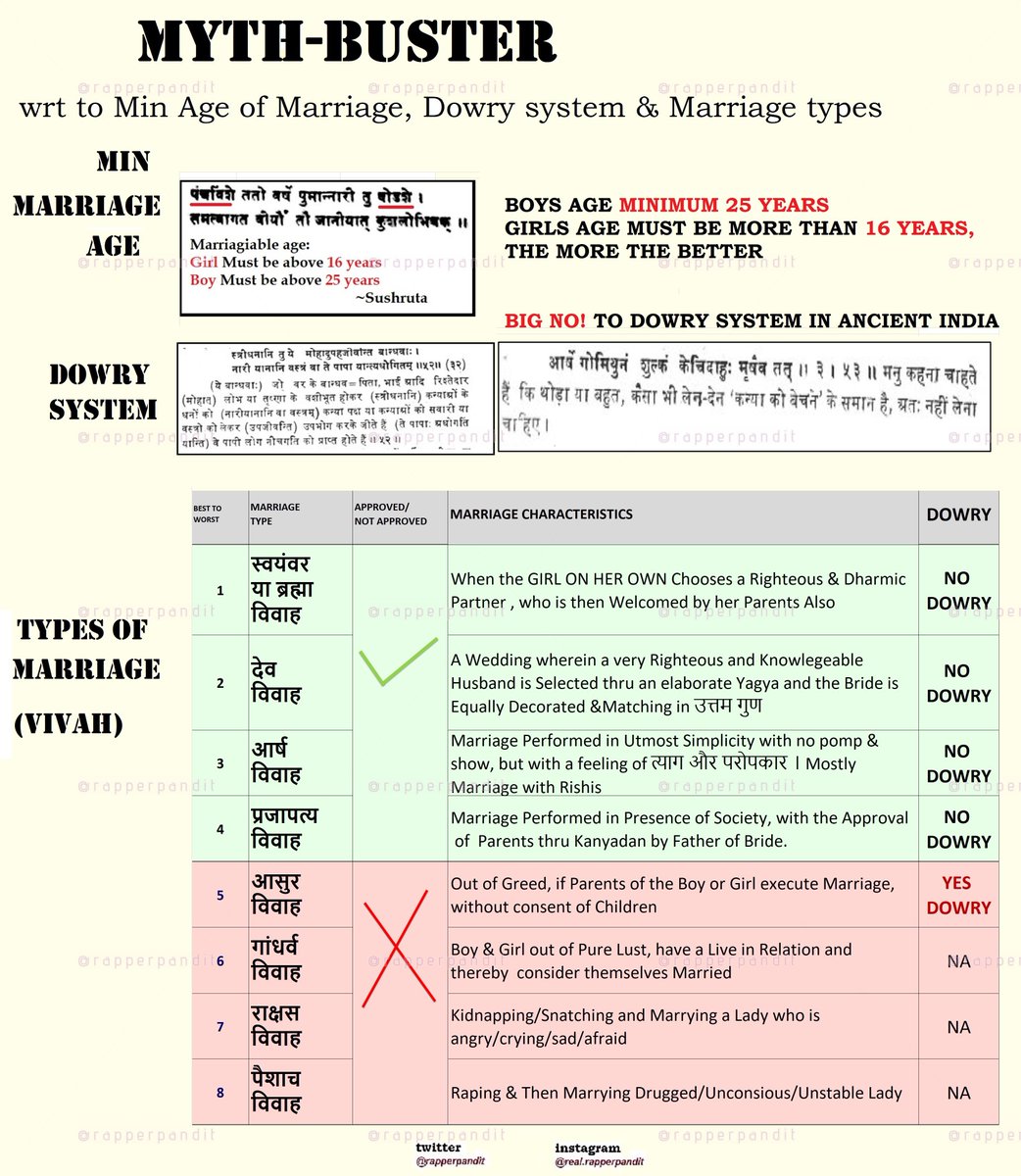 25/n
#SAMASKAR
- 14 ::Vaanprastha (वनप्रसथ)
IMP: ENSURES ENLIGHTED TEACHER BANK IN GURUKULS
Purpose: Precursor to SANYAS/HANDING OVER TO NXT GEN
What: Smoothly Hand Over Property, Roles, Responsibilities
When: Skin has loosened, Become a Grandparent around 50-60 Yrs
Refer Pic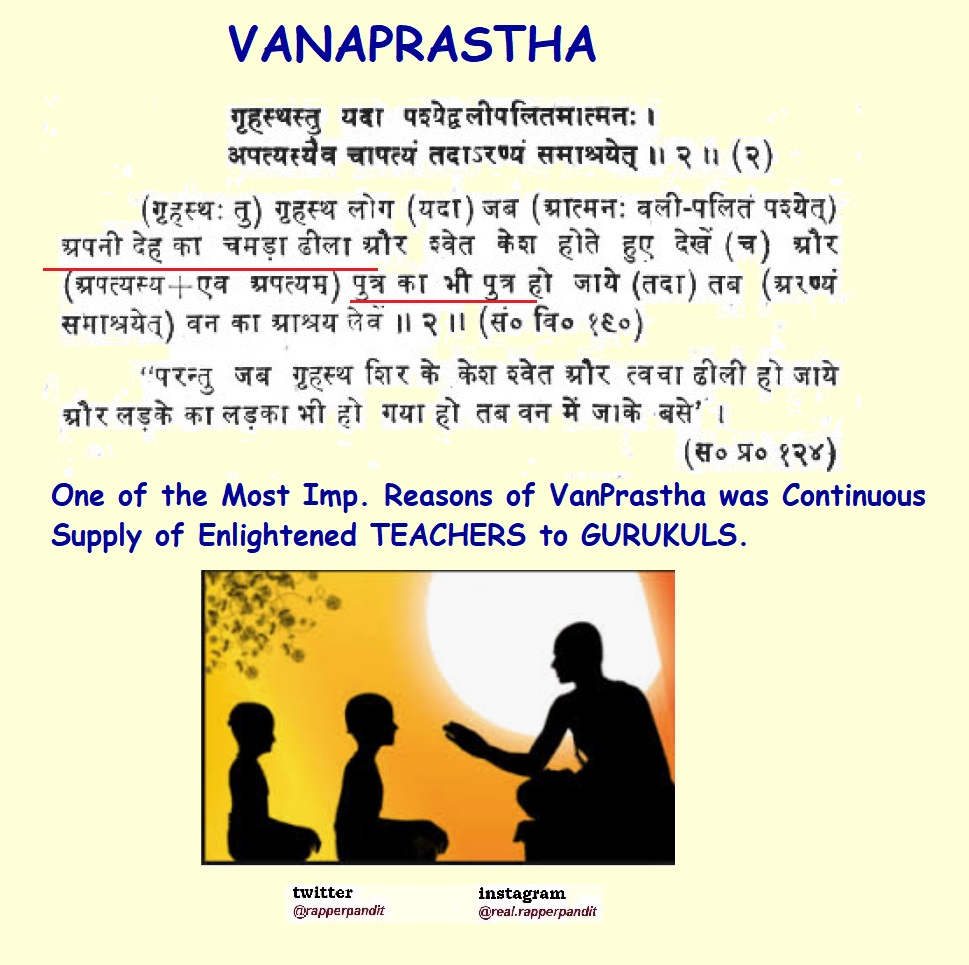 26/n
#SAMASKAR
- 15 ::Sanyaas(सन्यास)
IMP: THIS PERIOD IS ONLY FOR YOUR OWN SELF
Purpose: All Kama(Desires) to END for Freedom from Death/Birth Cycles- ATTAIN MOKSHA
What: GIVE UP 3 MIN DESIRES- CHILDREN/WEALTH/FAME
When: after VANPRASTHA (75+), can be bypassed Also (Ref.Pic)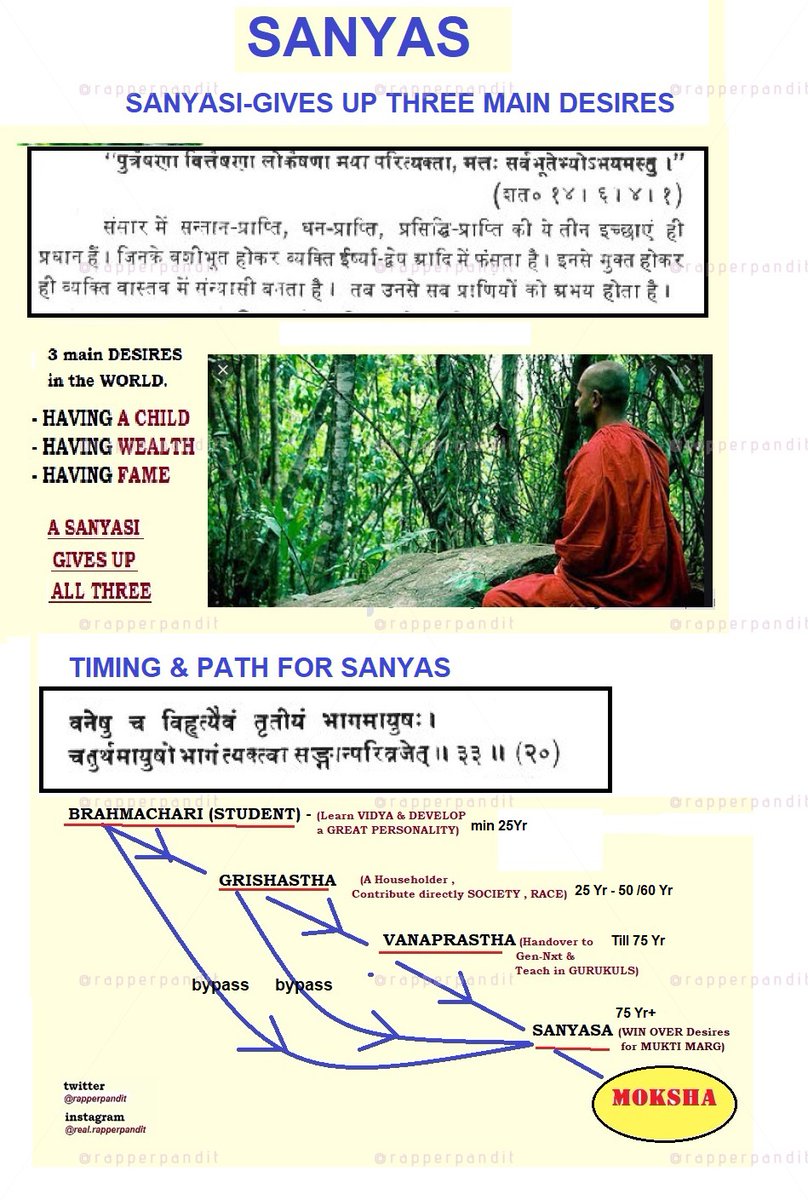 27/n
#SAMASKAR
- 16::Antyeshti (अन्त्येष्टि) दाहसंस्कार
IMP: Final Samaskar to let जीवात्मा detach/ Return पंचभूत Back to Mother Earth
Purpose: Last Rites of the Deceased
What: Hand over the Body to Agni in the Yagya of Anyeshti
When:upon Death
Ref Pic for Details &Significance
28/n # THREAD Thru RESEARCH on Vedanta/Authentic विशुद्द Manusmriti (Acharya Dr.SurendraKumar,Sh RajivShastri)
SO PRESENTLY Focus on these only
1.Smd BHAGAVADGITA
2.VEDANTA
3.AuthenticMANUSMRITI
4.BRAHMASUTRA
DON'T BELIEVE ON INTERNET ManuSmritis /Purans with FAKE QUOTES. pic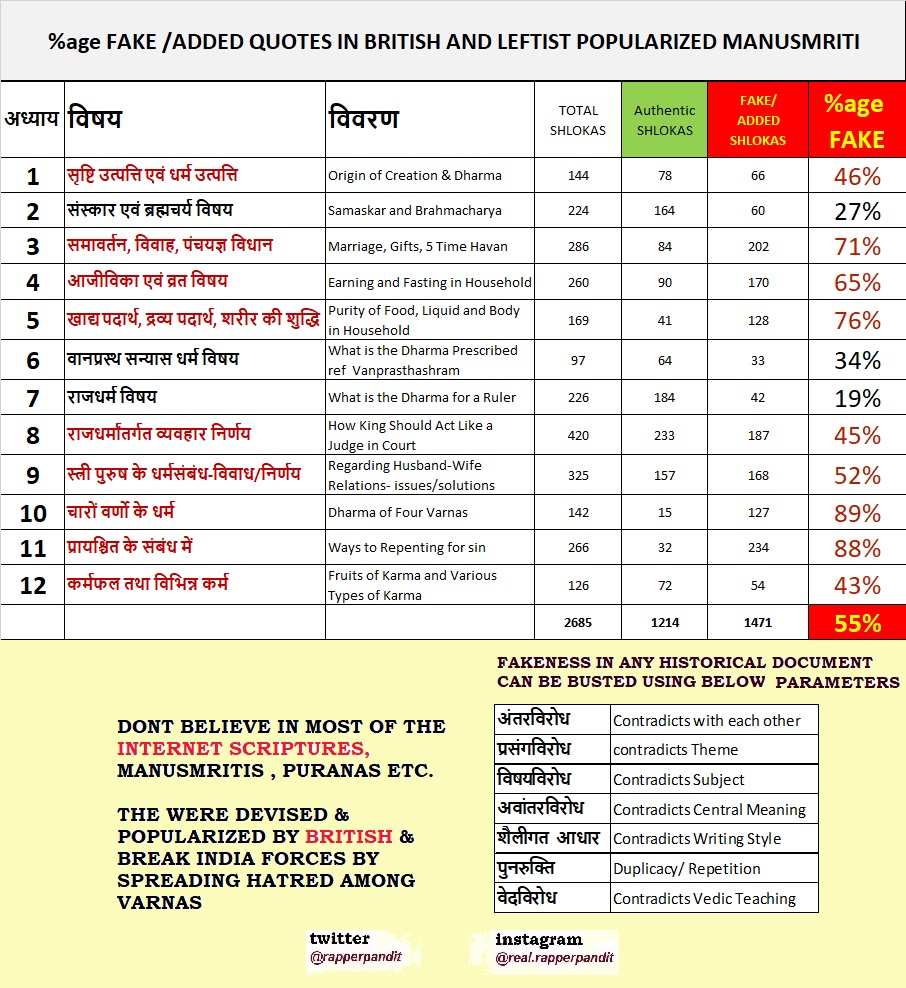 29/n Hope you could gain some useful insight.
My Humble request is that Let this information Reach our Present & Next Generation
- These 16 SAMASKARS (Pure VEDIC Rituals) are Core to Sanatan SOCIETY
-Read it Again & Again Till you are Satisfied
-BUT SPREAD IT TO SECURE FUTURE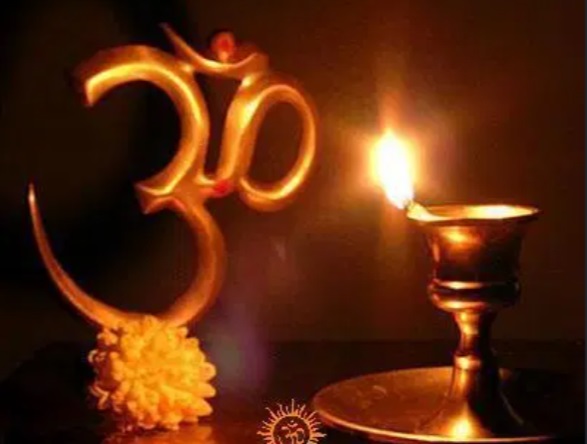 30/n
#THREAD
is dedicated to
#SanataniWarrior
like
@RituRathaur
whose Tweet & YouTubeTalk with @DimpleAtra on fading Sanatan Social Values has inspired many including me to bring forth Facts and Logic Behind these Samaskaras
https://twitter.com/DimpleAtra/status/1259407662351036416?s=20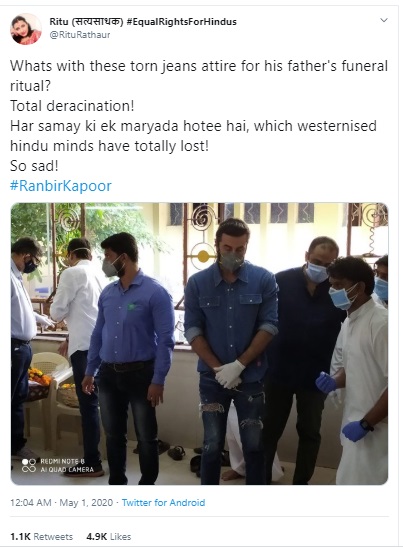 31/n Our
#SanataniWarrior
Grp of
@i4Kashmir
, Work Day&Night on Diffrnt Topics,with निष्काम भाव 2 bring forth the Truth!
Follow them,And b a
#SanataniWarrior
Yourself!
@RohitInExile
@RituRathaur
@ratihegde
@isakshiamattoo
@purnimakoul
@DivyaInExile
@jytkoul
@rajtarangini2